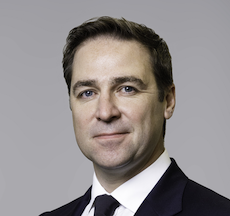 The real-time analysis, control and security attributes of plan.com's just-launched business connectivity platform will be a boon to resellers and users, according to CEO Dan Craddock.
The platform, called my.plan, enables users to analyse every call, text or byte of data consumed on any device, at any time and in real time. 
my.plan also provides pinpoint location tracking, spend controls and productivity tools, along with new device and security features.
"my.plan allows businesses to connect, configure and control all of their business communications in one place, and in real-time, from one employee to more than 10,000," said Craddock.
He noted that my.plan combines more than two years of research and development, 50,000 man hours and millions of data points from more than 150,000 customers and users. 
Craddock added: "Through the analytics and functionality of my.plan, businesses are also poised to realise far more than just clearer information about, and control of, their workforce's mobile connectivity. 
"Paired with more ability to manage costs, users will be able to harness insights to swiftly spotlight and address productivity issues and enhance workforce efficiency."