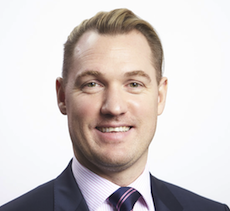 How different will life be in your office as lockdown restrictions lift?
Lockdown has proven that most roles can endure the shift to remote working. Businesses have had the opportunity to test and prove that they can thrive in this environment and there's no doubt that an element of this will stick around, even once the restrictions have fully lifted. There is still a place for a traditional office environment though, so striking a balance and offering choice is key. We regularly take direction from our staff around how we can create a modern workplace, and our collaborative approach has helped us to attract and retain the best talent in the channel.
 
Meetings are shorter and more focused. The pace feels faster and there's an even greater sense of creativity and agility, as we're constantly adapting to changing demands, both from a government level and within our own Partner base.
 
Despite the distance, our teams are communicating more than ever before. Conversations are more open, because we've worked through this challenging period together. There's an increased focus on humanity in general, with themes of empathy, transparency and a need for high emotional intelligence from managers who are supporting their teams through this period.
 
Has the lockdown precipitated any changes in your strategic direction, in terms of growth ambitions, target markets, portfolio, your people, your mode of operation, channel partnerships and anything else?
Our Partners' priorities have changed, in line with their customers' demands, so it stands to reason that some of our own day to day priorities and processes have changed. Our strategic direction however remains clear - we haven't seen any macro level changes in the channel, which will impact our plans.
 
But the way that individuals consume information has evolved during lockdown, as we are all spending more time than ever in front of screens. Our approach to marketing communications has been refreshed, to fit with these emerging trends. We've shared these valuable insights with Partners so that they can see the best possible results from their own communications strategy.
 
Customer needs have changed and we have seen a heavy increase in demand for home working solutions - our Sales Solution team have started running regular webinars which aim to equip Partners with sales strategies that will allow them to thrive in what is fast becoming a new way of working.
 
What are the biggest challenges on the road to returning to BAU?
I wouldn't consider the way that we're currently working to be too far outside of BAU. We're continuing to follow our strategic direction, our teams are working effectively and Partner satisfaction levels are high. The lack of clarity around the lifting of lockdown has been the biggest stumbling block for most business leaders, but we appreciate and respect the complex nature of this process.
 
Our office is now open for those members of staff who prefer to work from there, and very stringent social distancing measures are in place, to protect our teams. Staff wellbeing is our priority, so we're happy to remove any anxiety about having to come back to the office, by giving them a choice around whether or not they are ready to return.
 
As Partners are working from home, we've seen more interaction on our support portal and a reduction in calls for support. Support calls are at 50% what they were before lockdown, however support cases are not far off normal levels, at 90% what they were beforehand.
 
The economic impact of the pandemic will undoubtedly be harsh – there is no getting around that. We appreciate that many Partners may be seeing the impact of that already, and there may be more to come. Our role is to support them during this period. There's a lot of proactivity and ambition out there - the pandemic hasn't stopped innovative channel businesses from taking action.
 
Do you consider your business to be fundamentally stronger as a result of the pandemic/lockdown? 
We are in a fortunate position in that the products and services we offer are essential for home working. In fact, the pandemic has fast tracked the home working movement throughout the UK. There is an element of 'seize the moment' - by acknowledging and nurturing the more positive elements of how we're working now, we can place our business in a position of strength, ahead of emerging out of lockdown.
 
The best thing about lockdown has been?
Lockdown has brought people together. Communities are more tightly knit. The NHS and our key workers are being celebrated, receiving the respect and recognition they deserve. Our company culture hasn't been diluted by our distance, and in fact it feels stronger than ever, as we're working more closely than ever, with a common sense of purpose. Everyone is working together collectively, to achieve our goals and provide support to Partners when they need us most. I couldn't be prouder.
 
I feel a huge sense of pride in how our teams have responded and adapted to the crisis. As well as keeping everyone safe, we've worked hard to stay connected and to keep our teams smiling. 
 
The worst thing about lockdown has been? 
Clearly, the most devastating thing about this entire situation is tragic loss of human lives - our thoughts are with everyone who has been impacted, and their families. 
 
As well as a health crisis, we are seeing signs of an emerging global economic crisis. The anticipation of a recession, coupled with a sense of uncertainty, makes it difficult for businesses to predict what their circumstances will look like when they emerge from lockdown and government funding tapers off. This makes it scary for some smaller businesses to plan ahead. 
 
We appreciate that there will be a significant impact on sectors such as retail and hospitality, which will have a knock on effect on many of our Partners. Customers will have radically new needs and businesses need to be poised and ready to meet their demands. We're here to help Partners respond, so that they can emerge from lockdown in a stronger position than ever.