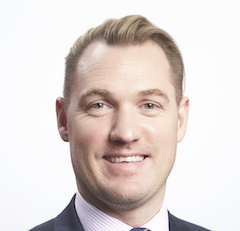 Reimagining business performance beyond profit for a strategic and moral advantage is key to future success, according to Adam Cathcart, Managing Director of 9's Partner division.
Channel organisations that adopt a non-conventional people-first approach to performance metrics will thrive on the foundations of their greater purpose, believes Cathcart. He observes a trend to reinvent business by pursuing purpose as well as profit, and says that the full impact of decisions on staff, customers, suppliers, the community and the environment should be positively assessed.
 
"Profit over purpose is the conventional approach that has driven most businesses for decades," stated Cathcart. "Business schools historically led with lessons on how to achieve profit maximisation, and success is often determined by the bottom line alone. As an entrepreneurial business, 9 has always had the freedom and the drive to combine profit and purpose. We are a people-first organisation and one of our greatest strengths is that we recognise the power of inclusion.
"Our teams have a voice and we support them to back meaningful causes and to affect real change within our organisation, the channel and society. This includes regular charitable initiatives, shaping more inclusive and progressive internal policies and initiating societal change on a larger scale."
In dissecting the moral influence of their businesses Cathcart urges all leaders to fully consider their organisation's purposefulness and diversity status. "By raising awareness of the lack of inclusivity and diversity in the channel we've made a tangible impact and inspired others to join the discussion," added Cathcart. "The time and effort we placed on this initiative was not driven by profit, but through a genuine desire to do the right thing and to make a positive change."
 
Factors relating to the running of a business, its environmental footprint and approach to diversity are all indicators of long-term sustainability, says Cathcart. "We've woven these approaches into our processes and measures for success for many years," he added. "Topics around social responsibility form part of our leadership discussions each and every month as well as our regular communications to staff.
Topics around social responsibility form part of our leadership discussions each and every month
 
"This year, more than ever, a human approach has been critical to the success of UK businesses. Covid-19 is widespread and has impacted us all in ways we could never have predicted. We've adapted our policies to fit with the ever-changing background of the pandemic and taken a careful approach to communication with our teams and partners, with an eye on mental health and wellbeing. During lockdown we needed to dial up our communications to ensure that teams and partners felt included and supported."
 
9 Group urges colleagues to 'do their bit' and support local communities and has launched a charity initiative with Age UK. All staff are encouraged to give their time to speak with an elderly person in their area who may be lonely. "This allowed us to give something back to society and to create an environment where open discussion about mental health is encouraged, so nobody suffers in silence," added Cathcart.
 
"As well as ensuring that our own policies focus on 9's social responsibility, we hold regular consultations with partners. The topic of recruitment comes up repeatedly. Many struggle to recruit and they seek help with advertising to potential candidates. During these conversations we are keen to highlight the benefit of purpose over profit, sharing our positive experiences around diversity and how making small changes can attract a broader and richer collection of candidates.
 
"By shaping your values around a genuine aspiration to make a positive contribution to the world, you'll naturally attract good people who share your vision. These people will inspire your teams and can affect real change within your organisation and more widely."
It is true that profit is binary and therefore straightforward to measure, whereas purpose is more ambiguous, making it a challenge to incorporate into KPIs. "This shouldn't be a barrier," said Cathcart. "While it can be tough to report on these factors, by taking small steps to become a more socially conscious company the benefits quickly become evident."
But none of these efforts will count for anything if they just sit in the category of a token effort. "Box ticking doesn't work when culture and ethics are in play," added Cathcart. "Give your teams freedom to support causes that matter. Enable your leadership team to introduce changes that reflect today's world. Even small changes can make a difference and should be celebrated. Have an open mind and accept that things rarely stand still and all people from all backgrounds can provide a welcome perspective on what matters.
"Our inclusive culture is one of our greatest strengths. While we're confident in our approach, we're conscious that the world around us is changing all the time. An agile approach and a communicative nature allows us to stay close to what matters and to identify ways in which we can really help and support our colleagues and our partners."