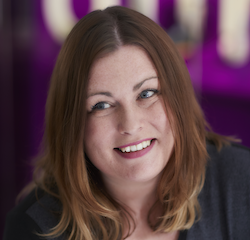 Brands and marketers are under more pressure to adapt than at any other time. Here, 9 Group's Head of Customer Marketing Louise Abbey provides some tips to help partners evolve their approach to marketing this year.
Planning is critical
The beginning of a new year is the perfect time to define your marketing strategy and to hatch a plan for a successful year ahead. What are you trying to accomplish from your marketing today? Have you got an eye on customer retention? Are you migrating your customers to replacement services ahead of 2025? Or are you positioning yourself to come out on top in a post-pandemic economy? Being clear and realistic about what you're trying to achieve focuses you to deliver real results.
 
Get creative and be brave
Quick thinking, creativity and a fresh approach are critical as we come to terms with the fact that there is no return to the old world. Marketers need to understand and respond to changes in customer behaviour in order to stay relevant and to maximise results. We've all experienced major changes in our lives, so it stands to reason that the way we consume information has switched up too.
User downloads for TikTok increased significantly in 2020. While we're not suggesting that you jump on the latest TikTok dance trend, ambitious brands will be incorporating video into their marketing strategy in 2021. Consumption of content is much more palatable through video, as opposed to heavy emails and lengthy product documentation. It's not an easy nut to crack, but anyone with a phone has the ability to create video content these days and the usage is only going in one direction.
 
Don't allow Covid-19 to dominate your messaging
It's important that you don't anchor every customer communication in the pandemic. The changes we've all endured are here to stay; and the home working solutions you were pitching in March will become the mainstay for some customers. It is important to remain sensitive to the current climate and your messaging should reflect this. We should also begin to make way for some of the opportunities in the channel over the coming years.
 
Innovate and look to the future
We've witnessed a period of real innovation in the tech space with leading brands racing to respond to new user requirements. Alongside this extraordinary period of innovation, the channel is preparing for one of the most significant periods of change in its history, through the switch-off of the copper network. But many resellers are still sitting tight.
The deadline looms and Openreach is now underway with its phased approach to introduce WLR stop-sell at specific exchanges. Those who stand still risk being left behind – and scare tactics rarely work. A supportive, reassuring approach which aims to inform and educate will be received well.
 
Focus on relationships
By providing real value when your customers need you most you can build and nurture lasting relationships that will stand the test of time. Be supportive and lend a listening ear to understand their needs rather than push a sales agenda, and help existing customers get the most out of the services they have today.
 
Lean on your service provider
Service provider partners should offer marketing support and advice through specifically targeted programmes. These may include a library of communications which aim to address some of the current customer pain points, and new media to fit with how people consume information today.