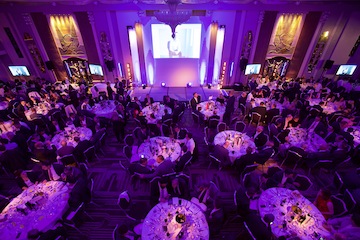 Following another record entry, the finalists have been announced for this year's Comms Dealer Sales & Marketing Awards - the leading awards process which recognises sales and marketing expertise in the ICT channel.
A total of 42 reseller, 17 distributor, 23 vendor and 30 service provider entries from all over the UK make up the shortlist.
The winners will be announced at the Comms Dealer Sales & Marketing Awards Luncheon at the Sheraton Park Lane Hotel in London on May 3rd.
The awards, which are now in their 7th year, are specifically aimed at the industry's sales and marketing teams which have shown creativity, ingenuity and genuine hard work in helping their companies to grow during the last year. The panel of nine judges all have vast industry experience across the various categories.
Comms Dealer, the UK's leading magazine serving the ICT channel has championed channel success and growth for over two decades.
Nigel Sergent, Editorial Director commented: "Our team is very proud to have promoted the success of channel companies for 22 years.
"This success ultimately comes down to the determination and creativity of sales and marketing teams which often do not get recognition for the hard work they carry out for their companies, day in day out.
"We are therefore delighted to once again acknowledge their efforts and look forward to our spectacular finals day event on May 3rd, which is acknowledged as one of the channel's favourite events of the year and shouldn't be missed."
To book a table or place at the event please call Tommy Obergan on 01895 454476 or email tobergan@bpl-business.com
To view the Comms Dealer Sales & Marketing Awards 2018 shortlist go to www.cdsalesawards.com