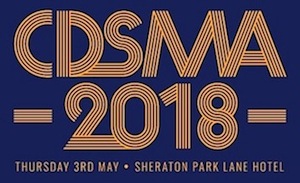 The Comms Dealer Sales & Marketing Awards have been expanded by the addition of two new PR and Social Media categories. This year, PR companies and in-house PR and marketing teams operating in the sector will be able to compete for the Best PR Campaign Award and the Best Social Media Campaign.
"Both awards will acknowledge creative and dynamic campaigns that have delivered demonstrable results in terms of brand development and overall awareness of a company service or product between March 2017 and March 2018," said Awards Coordinator Nigel Sergent.
"All too often the teams that put together highly successful campaigns for their companies and clients go unrecognised and we aim to change that this year."
The Comms Dealer Sales & Marketing Awards - the only platform to recognise and showcase the excellence of sales and marketing teams in the UK ICT channel - is now open for entries with an entry deadline of March 2nd 2018, ahead of the awards presentation luncheon which takes place at the Sheraton Park Lane Hotel on May 3rd.
Other special awards include Best Company to Work For, Best Apprentice Scheme and Best Partner/Customer Event.
Meanwhile, Service Providers, Distributors and Vendors will be aiming for success in the Best Sales Team and Best Marketing Team categories (for a full list of award categories please visit www.cdsalesawards.com).
Specifically aimed at teams rather than individuals, the Comms Dealer Sales and Marketing awards will once again be supported by KCOM, lead sponsor for the fifth year running.
Henry West, Head of Channel Sales, commented: "We're proud to be part of an event that takes the time to acknowledge the incredible value our sales and marketing teams add to our business, and equally the value they deliver to our customers. 
"When all types of companies, from the entrepreneurial to the enterprise, are experiencing a time of flux, it's the most successful channel players that are capitalising on this by staying nimble and embracing change, yet it's our sales and marketing teams that translate this into something truly meaningful for the reseller community.
"For me, these awards are invaluable. They offer a unique opportunity to pause for a moment and really show our gratitude to the teams who are the external voices and faces of our organisations. It's their passion that makes the partner channel a real joy to be part of."
For further information please contact Nigel Sergent on 0771 278 1106 or nsergent@bpl-business.com