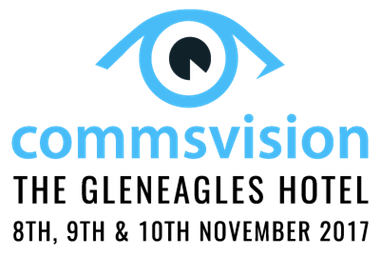 Comms Vision has again set the digital agenda with an inspirational line up of speakers and thought leadership sessions, all addressing the burning question - 'Where next for digital transformation?'
Andy Lippman's reaction to emerging technology? Redefine communications...
With technology elevated as the defining characteristic of phenomena such as connected cars and smart cities, could this be the moment to formally redefine communications? In deploying his inimitable power of perspective, world renowned tech innovator and Comms Vision Guest Chair Andy Lippman - Associate Director and co-founder of the Massachusetts Institute of Technology Media Lab (MIT) - set the scene for this year's Comms Vision Convention by doing just that.
"We now have the IoT, smart cities, AI and robotics, which are all emerging communications technologies," he told delegates.
"While cars are all built to best practices, what distinguishes them is the communications they now embody. Smart cities are not defined by their roads and traditional infrastructure, what makes them smart is communications.
"This means that technology suppliers are no longer enablers or partners, they are 'brothers' to their customers, helping to design their future through communications - not simply enabling the time ahead."
Leveraging communications as a means to an end has long been the essence of its defining stability, but in the wake of digital transformation the terminology was roundly turned on its head by Lippman.
Despite this redefinition, the familiar backgrounds of communications providers means they are incomparably equipped to bestride the new comms landscape so long as they can maintain the 'variance' that spawns 'big hitters' on the playing field, explained Lippman.
"There no more 400 hitters in baseball," he stated. "As baseball matured standards were raised and participants all improved, lowering variance.
"The same applies to companies: As they mature their variance lessens. They develop a corporate culture, their management improves, owners up their game and the distance between peer rivals gets narrower.
"In communications we can still maintain that variance. Indeed, we must, and it's your job to think broadly, be eclectic and become one of those 400 hitters."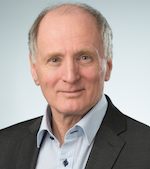 Gamma CEO outlines strategy for partner growth
Never have ICT resellers gazed over a landscape with such growth potential, but realising the opportunity is both exciting and challenging, according to Platinum sponsor Gamma CEO Bob Falconer, who outlined ways for resellers to ease their journey into new territories.
In his keynote address to Comms Vision delegates Falconer emphasised a number of reliable indicators of growth, he cautioned conferees on the threats that are in attendance, and offered a strategic pathway for the reseller channel as the industry concentrates on rising markets.
"Helping the channel to win a bigger share of the market is not a simple matter of driving out more products," he stated. "The key is to recognise and go with market growth."
Falconer noted that the channel accounts for circa 20% of the £10bn business comms market. Bright spots include IP voice which is experiencing an average growth rate of 12%, and he highlighted Ethernet as a displacement product for broadband, hailed fibre as 'utterly transformational', blew the cloud horn where IaaS is registering 32% growth, and illustrated the remarkable potential of converged fixed and mobile. "Yet many channel companies are struggling to achieve top line growth," he observed.
The statistics scream of an unprecedented opportunity, but they also mask a number of threats to some channel players, including disintermediation, the inability to add value and the rise of US tech giants that are wanting to offer comms services as a package that can be bought online.
"However, they are not close enough to customers," stated Falconer. "Resellers must show credibility, and supplier choice is a key part of this, with between two and four key suppliers all offering quality being the best way forward for resellers."
Gamma has adopted a three pronged approach to ensure partners have few if any problems in winning a bigger share of their markets. The first, Marketing and Sales Support, reflects how far the industry has moved when it comes to generating and closing leads via Gamma's Accelerate portal, which has become the centralised hub of many of its users including companies like Capita.
Gamma's second focus area is Training and Operational Support, a category in which the company's Academy continues to flourish beyond expectations, offering 10,000 courses, serving almost 2,200 users from 819 organisations across which more than 3,600 badges have been awarded.
"The Gamma Academy has rocketed," added Falconer. "No-one has a right to sell to customers, but we are giving partners the expertise they need."
Thirdly, Gamma's long held policy to offer Product Differentiation also continues to pay dividends. "Our philosophy is not to give partners a commoditised product, instead we add a sprinkle of star dust which enables them to achieve the right price."
He noted four product categories of particular interest that reflect the growth areas in today's market - Connect (Gamma's phone system), call recording, compliance and cloud compute - which alongside the company's three pillars of support add up to a strong strategy, says Falconer.
A season of light awaits those resellers who are switched on to the needs of their own business as well as those of their customers, he believes.
"The channel opportunity is bigger than ever," he stated. "But it's challenging. Resellers must provide the whole shooting match and choose their partners wisely."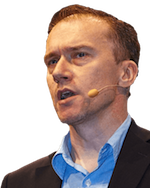 Why survival is ultimately a matter of leadership

The future success of digitalisation in the workplace is as much about effective leadership development as it is technological innovation, according to Mark Rhodes, author and international leadership speaker (introduced to delegates by Platinum sponsor 8x8).
In his Comms Vision keynote Rhodes explained what transformational leadership means in the more complex digital workplace, and why business and cultural change is imperative and can be achievable without having a negative impact on customer service at this time of unprecedented workplace transformation.
But he cautioned that too many boardroom execs fall short of what is required to lead their business successfully into the digital era.
"Transformational leaders must know how to nurture and coach people to over perform," he stated. "People are unhappy and unresponsive when their reality does not match their expectation. You can reset expectations, but you need to understand what they are. You cannot survive by doing the base minimum."
Rhodes categorised transformational leaders as those who prioritise and disseminate a company vision, develop a thriving culture, and who believe in their teams and people - rather than get stuck on matters of accountability and the like.
"People need to be led to a different place, not managed there," added Rhodes. "They need to understand how transformation can work for them and the business, rather than focus on negativity. It's simple stuff, but too many leaders over complicate what's good for their organisation."
Panel debate: Capitalising on digital innovation - the new frontier in comms
Businesses are safer than ever in the hands of the young and will soon gain traction if they push forward their upcoming youngsters into work areas they have not before occupied.
The catalyst for this change of approach? Their naturalisation of technology - which makes them the natural choice for certain roles, believes Comms Vision panelist Andrew Lippman, Associate Director and co-founder, Massachusetts Institute of Technology.
"Hire the young in this time of transformation," he said. "We see companies bring in kids as interns and put them in front of customers in some circumstances. For the young, they don't talk 'technologies' - they were born with it."
A secondary obligation on the younger generation is to influence change within their organisation, believes Steve Best, Managing Director, Product, BT Wholesale. "We have a big focus on generational factors, and young people need to help us change as a company," he explained.
"Furthermore, the way customers communicate is changing and this has a lot to do with the younger generation. Customers want a far more integrated comms environment, including social media for example."
The advance of digital technology is not only creating new opportunities for the youthful, it is also sparking additional markets and new revenue streams - and the channel sits in the middle.
So how can the channel continue to harness technological innovations and turn them into digital value propositions?
It's a matter of understanding the influence that resellers are able to leverage, says Elsa Chen, CEO, Entanet.
"The channel has the power to transform the British infrastructure that will support the digital revolution," she stated, also noting that the company's full fibre roll-out could potentially be led in part by partners.
The channel should also elevate customer engagement to a new level, believes Mark Lewis, EVP of Products & Development, Interoute.
"The engagement is no longer transactional," he stated. "The challenge is that to become a trusted advisor involves a long process of partnering with the customer."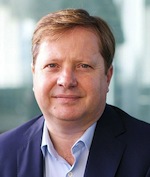 The Comms Vision 2017 Interview: Sir Charles Dunstone, Executive Chairman, TalkTalk Group
Dunstone has a gripping tale to tell and an instinct to make a difference. He also has personal traits that some might class as disadvantages. Yet he emphatically confirms the opposite. Dunstone is not especially academic and has a mind that flits here and there - but these are godsends to many entrepreneurs and among his pack of trump cards. "I'm dyslexic, have a short attention span and a restless butterfly brain, so I can't stick at one thing for very long," he told Comms Vision conferees in an exclusive interview. "Therefore I am always inspired by what I see around me - that's the core of it."
Dunstone's psychological make-up is of a rare and unique kind that catalyses the entrepreneurial spirit to go viral and inform almost every decision and action. So much so that his comfort zone is where most fear to tread - the relative unknown. Why? Because unchallenged familiarity needs hitting over the head from time to time, he believes, to help detoxify the mind of potential sluggishness. "Every day you need to have some kind of friction to make things happen," he added. "We need a load that's always running through our mind to make us alert and keep us going."
Dunstone has shown himself to be a born entrepreneur driven by an instinct to never stagnate from within. And his honest and authentic arguments indicate that the biggest threat to a business could be its leadership. "A lot of business leaders have got their eyes closed and hands over their ears and pretend that there is no change, but change is happening in a profound way," he stated. "It is hard to predict the trends, but you can't run away from change. You must run into it and assess how you can optimise your position and get ahead before anyone else."
In leadership, the task is not to hand down power but to view it in proportion, to find a compromise between an oligarchy and fairness, says Dunstone. "You need to be something of a control freak and be comfortable with the pressure of making decisions," he added. "You also need a tight team around you. I've always believed that companies are benevolent dictatorships - they are not democracies. They are run by people who hopefully decide in the best interests of their staff. We have a tight group of people at the top. We are in contact all of the time and have a good understanding collectively of what we're trying to achieve. The organisation marches to those decisions. Too much democracy in a company causes chaos."
Dunstone founded Carphone Warehouse from his Marylebone flat in 1989 on £6,000 of personal savings. "I haven't got a good education, I didn't go to university, so I worked for NEC selling mobile phones and decided to have a go at selling them himself," he recalled. "You need to be lucky in life, and the skill is in knowing when you are lucky. We were young, gung-ho, kept going and rode the wave 100 per cent. We tried to make sure that we were a good partner and never made any enemies. I can't see the point in falling out with people. The mobile phone industry had its share of rogues, so people wanted to do business with us more than others. I sometimes got vertigo when I looked at the growth."
Three years ago Carphone Warehouse and Dixons agreed a £3.8 billion merger deal. In February this year Dunstone stepped down from Dixons Carphone to become TalkTalk Executive Chairman. Considering his track record of being at the helm of sizeable organisations, Dunstone is most at home in smaller businesses. "It's more fun," he stated. "I have a great affection for TalkTalk. We are gathering momentum, building simplicity into what we do and investing in our core network. We, and our channel partners, are at the heart of the communications revolution. Customers need more connectivity, it's more complex to use and security issues are all problems that we help to resolve. We know customers need what we sell."
Life lessons are Dunstone's education and he brings a healthy dose of fresh and learned perspectives to a disruptive world that some find challenging to chart a course through. Citing Bill Gates, Dunstone said 'people always over estimate what will happen in the next two years, but under estimate what will happen in the coming decade'. "Focus on what you can influence and don't worry about what you can't change," he told delegates. "Don't be scared of a downturn - there's always an opportunity. I prefer doing business at such times. When things are going well there's lots of money around and everyone's expanding. It's when things get tougher that good people have a chance to show themselves. Being an entrepreneur is about having clear goals and determination. It doesn't pay to be too clever because you will be liable to change the pre-set journey whenever something happens - so relentlessly go after what you set out to do."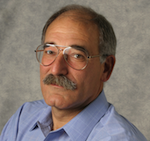 Disruptive times spark network renaissance
Institutions are losing their grip as populations place their trust in networks - and there is no quelling the revolt, stated Comms Vision Guest Chair Andy Lippman - Associate Director and co-founder of the Massachusetts Institute of Technology Media Lab (MIT) - in his conference keynote.
At the heart of this transition phase is the technology that facilitates it, he said. "Society is going through an age of disruption and we are not immune to this," commented Lippman. "Technology is the enabler."
The first wave of Internet disruption was a shock to businesses, boomed out Lippman. "Disruption now attacks institutions," he added. "Trust is migrating away from them to distributed networks. It's a big shift that is changing our lives."
Historic events in recent times have helped to spark a network renaissance, noted Lippman. He pointed to 2001 and 9/11 as flags to an era when people displayed trust in institutions. In January 2009 bitcoin arrived, the distributed currency which has no government or centre. And then Edward Snowden's leaks in 2013 helped to nudge forward the shift in trust from institutions to distributed networks, which for many was a moral imperative defined by faith in numbers.
A key point is that technology has allowed the interests of individual people to come before the nation state to which they previously subscribed.
No less remarkable and also bound up in the network experience is the impact of AI, which Lippman defined in his own unique way. "There is no AI, only human intelligence, it just runs on a different platform to the human mind," he said. "It's human-guided deep learning that uncovers themes and biases. The difference is that it brings out patterns of recognition on an unprecedented scale."
MIT has a programme that analyses news to assess the important issues and various slants used by the media. MIT uses this intelligence to uncover the biases and act as a counter to the notion of 'fake news'.
"The intersection of technology with society is the crucial enabler," noted Lippman, citing autonomous vehicles as an example. "The magic is when new technology meshes with society.
"The challenge is to rethink our perception of the network, recognise the spirit of disruption in the world and see the societal shift in trust to distributed networks."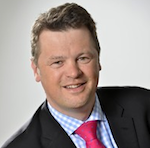 Time's ripe to drive innovation, says BT Wholesale
The IoT's emergence from the shadows could be the phenomenon of modern communications, according to Steve Best, Managing Director, Product Management, Strategy and Regulatory Affairs at BT Wholesale.
At the conference, he delivered insights into Platinum sponsor BT Wholesale's strategic momentum, and presented a portfolio structure that is in place to deliver end-to-end digital transformation across the full spectrum of communications.
It was especially significant that he spotlighted the IoT, by far the biggest disruptive technology of the day cited by 41% in a BT CEO survey.
BT's research offered a strong guide to the state of the communications market right now, with the following categories rated as the next most transformational technologies: Cloud computing (35%), mobile computing (30%), social media (28%), Big Data (26%), and AI/ML (22%).
The evidence suggests that the traditional order of communication services is hardly fit for a modern purpose. Small wonder then that Best delivered his Comms Vision keynote under the banner, 'How to become a competing force in the new digital enterprise'.
He gave insights into what makes BT Wholesale tick, and its evolution is a sure sign of the times, evolving to help the channel respond most effectively to the new ICT ecosystem and on-demand world, driven by the rise of M2M, the IoT, growth in bandwidth, 4G, and virtualisation technologies such as Network Function Virtualisation (NFV) and Software Defined Networking (SDN).
"BT Wholesale is undergoing a period of transition," stated Best. "The consistent theme is building networks and connecting customers, but the methods of connecting are changing. Therefore we are investing in NFV, SDN, flexible bandwidth services, cloud UC, mobile, contact centres and IoT technology.
"The IoT is nothing new. We've been talking about it for over 20 years. But it's no longer just an idea, it's about turning ideas into reality and adoption will only increase."
BT Wholesale is investing in IoT through the channel where deep insights into verticals will play a key role in its success. "Only then can we pull the IoT layer of together, based on analytics, connectivity, sensors and actuators," added Best. "BT is focusing on low bandwidth spaces where the cost of sensors is less and battery life can run between five to ten years."
Best cited research that showed 57% of companies worldwide have already adopted IoT technology, rising to 85% by 2019. "We're combining our expertise, network and partnerships to create innovative IoT solutions," he added. "IoT transforms our approach to market, but it is not a case of one size fits all."
Key IoT markets for BT include Intelligent Retail where insights can be leveraged to boost profits; Intelligent Data that powers faster, better decision making; Intelligent Assets that provide global inventory visibility; and Intelligent Cities which are fast becoming more sustainable places to live. "We provide the foundation that makes the IoT possible - connectivity," added Best. "That's just the start."
From the IoT to mobile to NFV and all else in between, the channel has to see that sticking to old technologies won't work, pointed out Best.
"Traditional markets are in fixed pipes and fixed capacity," he stated. "We are now moving towards flexibility and bandwidth control through our portal. We offer the capability for customers and consumers to use the bandwidth they need when they need it. We are focused on virtualisation and new value propositions."
The virtualisation of customer site hardware brings greater service provision agility and operational cost reduction. And Best revealed that BT is poised to kick off customer Proof of Concept projects that put control and visibility into the hands of CPs, supported by enhanced systems integration via its portal.
As well as this, BT is leveraging its acquisition of EE, a significant mobile player offering MVNO services, and plans to launch a mobile office capability. BT Wholesale's mobile strategy sits alongside other key focus areas including UC, hosted SIP trunks, Avaya Aura cloud solutions and fraud management in the cloud space.
Best also pointed to a new SIP Trunking proposition aimed at migrating SMEs from ISDN, which offers a single and common customer user experience irrespective of the SIP or centrex technology deployed.
Investments continue at pace in professional services, additional fibre expansion, extended data connectivity coverage and 4G, with the promise of more Ethernet in data centres to improve the speed of connecting up customers. 10G Ethernet Access Direct (EAD) is planned for next spring; while 4G access will hurry along Ethernet lead times and provide a solution for business continuity.
"This is the changing nature of our business," stated Best. "The time is ripe to drive innovation and value."
Panel debate: Why AI is a friend, rather than a foe
From the fear of losing jobs to widespread apprehension about the all-powerful rise of robots, organisations have to realise that Artificial Intelligence is a tool rather than a concerning and looming force in technology, according to Duncan Gooding, Acting Managing Director for TalkTalk Business, in a Comms Vision panel debate entitled, 'Automation and AI: The new realities of how digital is changing work'.
"In a recent survey 20% of people welcome AI as it removes layers of administration, allowing them to do more," he stated. "The key is to encourage staff to get involved in the transition. It's about growing the organisation, speeding up processes and making AI relevant to the overall digital strategy."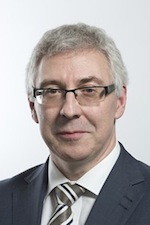 CityFibre-Entanet rally channel-power to deliver Digital Britain
The real question about Digital Britain has little to do with timescales, but more whether the channel will address the opportunity it has to catalyse the roll out of full fibre and create greater competition in the digital marketplace.
That's according to Platinum sponsor CityFibre, the disruptive infrastructure builder, and Entanet, the channel-centric connectivity wholesaler CityFibre acquired in July this year. Both are united by their shared vision on the essential role of full fibre in serving the growing needs of the digital workplace.
In their session, CityFibre Director of Strategy Mark Collins and Entanet CEO Elsa Chen rallied the channel to embrace the power they have to deliver full fibre at scale and ultimately help to make Digital Britain a reality.
Chen explained that for the fist time the channel is entitled to exercise options that will have a direct influence on Britain's digital future, simply by embracing alternatives. "The channel underestimates its power," she said. "Collectively, as a community, we can influence decisions and increase competition in the marketplace."
Collins noted that more competition in the market would drive a reaction from incumbent operators. "Our model is to create fibre evangelists in the channel," he added. "We are the challenger, we've poked the bear and there is a role for us."
Their proposal reflects the stance of Ofcom and the Government which both applaud the role of altnets in building full fibre networks with less reliance on the incumbent.
"We are not an infrastructure business with a wholesale arm, we are a wholesale company with infrastructure," stated Chen. "The difference for Entanet now is in greater scale and depth. Our core has always been wholesale, and post transaction we have created a unified platform for the channel to build a full fibre network.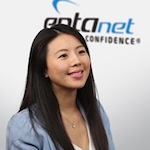 "We invite the channel to join us and collectively exercise the power of choice to influence the marketplace. We want the channel to tell us where to go. Where there are pockets of concentration, we are happy to have a conversation - it's about aggregation. Choice makes the channel partner powerful, but it's not going to happen overnight."
Yet CityFibre's relatively short existence displays clearly what can be achieved when vision and ambition combine to create an unstoppable force. The company was formed in 2011 and from the outset its mission has been to respond to under investment in fibre and increasing frustration in the channel. "We saw an opportunity - a simple one - to invest in building a full fibre infrastructure across the UK," added Collins.
"Our growth has accelerated, we are 100% channel and have always been reliant on partners that enable us to build networks. We need to embrace the channel more while maintaining key relationships and migrating out of previous ones based on exclusivity. We are opening up as much to the channel as we can. Only when entering a new location will we have anchor partners."
According to Collins and Chen, their fibre-first and wholesale-first approach answers the concerns of a business community begging for world class connectivity. "The channel has increasingly better connectivity options and we have to work collaboratively together," added Collins. "We all have a part to play in taking Digital Britain forward."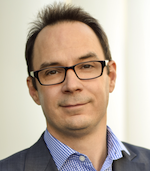 Creating a foundation for enterprise digital transformation
Ever since the advent of digitalisation networks have been subject to greater demands on performance, never more so than today.
The best way to tackle network shortfalls like latency? Create a solid foundation for enterprise digital transformation, says Mark Lewis, EVP of Products & Development at Platinum sponsor Interoute.
"We must deliver reliable and predictable performance in an uncertain digital world," stated Lewis in his keynote address to Comms Vision delegates. "Organisations are changing how they do business and customers are moving to the cloud where they can be subject to slow and inconsistent ISP connections."
Reducing latency has a significant impact on improving application performance; and Interoute is ever more obsessed with eradicating such inconsistencies in poor network performance and has designed its Enterprise Digital Platform and Cloud Fabric as an antidote to these blights and distractions. "The platform is entirely software defined from customer site to virtual data centre," added Lewis.
Interoute was established in 2002 and now operates a 2bn euro pan-European fibre optic network that supports 25 of the top 30 service providers in the world.
The three pillars of its strategic play are the Cloud Fabric, its software defined global network; Virtual Data Centre (VDC), the global IaaS platform; and Edge, incorporating software defined WAN and NFV, optimising access to all applications in the data centre and the cloud.
"Cloud Fabric and Interoute VDC offer faster access to applications and better application performance," said Lewis. "It differentiates against the likes of Amazon. Cloud Fabric services both private WAN and public Internet. With Interoute Edge, SaaS traffic is sent securely and directly to the application. Bandwidth to the data centre is not consumed by Internet traffic, and the security policy is pushed to the edge but centrally managed."
Lewis highlighted the power of SD-WANs to digitally transform businesses, and showed where SD-WAN fits into the next generation of IT infrastructure - the new Cloud Fabric.
"Our SD-WAN approach enables cost versus performance and SLA optimisation across all access," he added. "Dynamic path control routes and optimises traffic on the optimal, best performing path for the application."
Lewis cited research that indicates 60% of UK business are planning to move at least 40% of their infrastructure to the cloud in the next 12 months. And almost three-quarters (73%) of IT decision makers think it's important that the cloud and network are fully integrated when it comes to putting applications in the cloud. Not surprisingly therefore, the top IT challenge is having the ability to integrate legacy technologies with cloud-enabled applications. But the cost of skills for digital transformation projects is on average 31% higher than for other IT projects.
Enter Interoute's Digital Infrastructure Platform. "It's a software defined network and multi-cloud platform," Lewis added. "A single solution that delivers integrated public, private and hybrid IaaS with global private networking.
"Security is inherent, not complex. Everything is interconnected, not isolated. Developers can think outside the box, building distributed solutions that bring applications closer to users and deliver superior performance. Existing technology investments can be integrated without re-factoring applications. Simply plug them in."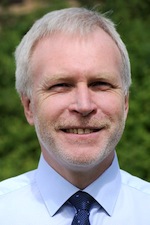 A strategy to realise true digital workspaces
In the language of communications it is wholly illiterate to talk about the digital workplace without reference to the space that wraps around new technology implementations.
In that there is no argument, stated David Dunbar, Director at Workmodes Consulting, who is well known for leading the development of BT's flexible working strategy, and as Head of Digital Workplace and Transformation at Nationwide he was responsible for planning and driving the digital transformation for 20,000 people.
In his Comms Vision keynote Dunbar illustrated why a strong digital workplace strategy is crucial to the success of transforming organisations towards more agile, more flexible workplaces through technology, the physical space and culture.
This is the real transformation that businesses should be harnessing and cohering, he says, suggesting that ICT providers should deliver a much clearer message on digital transformation that speaks of technology and space coming together to support what he calls an 'objective focused collaborative culture'.
"Space is a wrapper for technology," he stated. "Technology enables people to interact - space allows technology to be applied. Space is increasingly intelligent and functional, moving away from traditional office structures to areas that are team-based, collaborative and have specific functions."
All want frictionless digital transformation, however there is no off-the-shelf arrangement, a fact clearly illustrated by Dunbar's definition of the digital workspace which hinges on four interconnecting factors: Minds (empowering the workplace), Spaces (leveraging the workplace), Occupancy (occupying the workplace), and Control (controlling the workplace).
"Exploiting technology, signposting new behaviours and creating functional space are key," he said. "The digital workplace exists at the intersection of technology and property, with aspects of space planning and intelligent buildings, empowerment for employees and even organisational structural change. Technology is absolutely one of the main components, but it's not the objective."
An organisation's digital workspace strategy must consider the weight of its current condition with its aspirational goals. "When starting the journey assess where you are today, the issues and strengths," explained Dunbar. "This can be a painful exercise and it's not straightforward. The digital workspace is not a technology implementation nor a property building. It is a state of mind, a way of thinking for the entire organisation with underlying complexity."
There is now a real tussle in the digital workplace market, and those suppliers able to differentiate through holistic digitalisation, including space management and culture creation, could gain the edge.
"Establish a uniform level of dynamic working, improve the use of the estate, create shared multi-function spaces, create the foundations for mobility and enterprise social, and support the exploitation of existing tools," stated Dunbar. "Focus on the beliefs and behaviours that reinforce work as an activity while building an apps culture and 'mobile first' process.
"Also consider the notion of digital literacy and bringing people up to a point where they understand the technology and its uses. Include people in the process, give them a voice, focus on their behaviours. They can be fearful of changes in the way they work and you may get pushed back. The only way to get people on board is to have the argument, give them a choice and ensure they act on the options. If staff don't make a choice they haven't bought in."
Perhaps Dunbar's most distinctive message is what lies at the core of a sustained digital workplace strategy. "The digital workspace is all about its usage," he stated. "IT departments are mostly concerned with the change-over, but if people aren't involved there is no benefit to the organisation. Focus on how you get genuine take-up."
Defining the aspirational workspace
• Digitally literate workforce unconsciously competent at using tools they love
• Location independence drawing on dispersed talent pool founded on clear objectives
• A mobile tool set which makes working anywhere as easy as working at a fixed desk
• Unified collaboration seamlessly mixing voice, video, documents and face-to-face channels
• Rich variety of working environments offering a mix of team areas and centrally run hubs
• Workspace, tools, processes and behaviours based on clear defined work styles which drive flexibility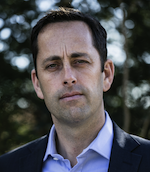 How to survive the future of work
Business growth strategies and roadmaps based on past experiences are best scrapped. Why? Because we inhabit the post-digital world and fresh thinking on the rise of platforms and their impact on value creation is now the order of the day, according to Euan Davis, who leads the Centre for the Future of Work in Europe at Cognizant Technology Solutions.
"We are living in the post-digital era," he stated. "Customers understand what they need to survive. The real question is how to capture value in five years time. It comes down to data. More companies are competing on data than anything else."
Davis cited BMW which wants 5,000 data scientists. Of course the demand outstrips supply, but the car maker's requirement shows where it stands on the future role of software in cars and how modern vehicles are doubling up as 'platforms'.
"Platforms will be central to how businesses thrive over the next five years," added Davis. "But few fully understand the nature of a platform. It's a layer of software that captures data and intelligence. Think of LinkedIn. Platforms are growing everywhere and new configurations are emerging around industry.
"APIs enable platforms to mesh together. This is where the magic happens, gelling the digital world and driving innovation. So build platforms and organise work around them. Become more fluid and develop new structures to move forward."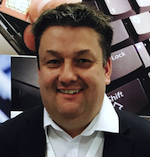 A lesson in how to go truly digital
Even the biggest of digital transformations will remain a slave to past inefficiencies if the strategy is to simply digitise processes rather than become truly transformational.
That's the message from Adrian Tucker, Chief Technology Officer, Public Sector/Retail, who spearheaded an 18 month technology transformation for the Department for Education (DfE).
He showed how the project changed the culture of mobility and ways of working across the department, and why going digital
is more about exposing value chains than making business processes faster.
"Digitising existing processes is not true transformation," he told conferees in his keynote address. "Digital is about solving problems."
His challenges in taking the DfE from trailing edge to digital edge included creating the belief and cultural change and avoiding reputational damage.
"Forget disruption, it's time for transformation," he added. "It's now about exposing organisational value chains and technology becoming an income stream. Every pound spent on IT and technology is one less being spent on schools and education."
Government Digital Service saves the Government £1.7bn through digital and technology transformation.