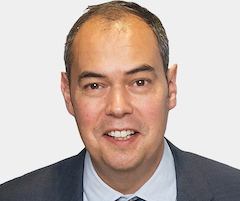 For Content Guru CEO and co-founder Sean Taylor his market outlook and growth targets carry great conviction and display ambition, optimism and strategic intent as he sets his sights on leading a $1 billion business.
Since Covid-19 broke out in the UK the comms channel's handling of its responsibilities to customers has shone. "The Covid-19 pandemic has accelerated the transition to CCaaS with remote working driving demand," stated Taylor. "We were one of the first in the world into what is now known as the CCaaS marketplace. It took around 10 years before the market was ready. Now it's our growth engine, especially with the acceleration to cloud that Covid-19 has catalysed."
The pandemic has driven many workers out of offices into their homes, and most if not all industry observers and business leaders view a return to 'normal' as nonsensical, with executive level support for flexible and hybrid working strategies strengthening by the day. "The hard work we put in during our first decade meant we had a business and platform to take advantage of the market when it decided that cloud was a good thing," added Taylor. "In the past year Covid-19 has removed any barriers to adopting cloud. Distributed working will be a permanent way of working, particularly in the contact centre industry."
Covid-19 has clearly emboldened the comms sector's cloud providers but few started their commercial lives on a modest financial foundation. "We started the business with just $25,000 and turned it into one that has an enterprise value of hundreds of millions," added Taylor. "We're even more aggressive with our growth plans now the marketplace has accelerated its journey into the cloud. Our ambition is to be a $1 billion-plus turnover business with offices in tens of countries, supporting thousands of enterprises. We have a formula to achieve that and time will tell how close we get."
We're even more aggressive with our growth plans now the marketplace has accelerated its journey into the cloud
Taylor co-founded his first company, Redwood Technologies, in 1993 which provided the funding and resource to set up Content Guru in late 2005 based on the conviction that cloud technology would be the way forward for delivering solutions such as contact centres and UC. His capacity to read the mood of the market is reflected in Content Guru's impressive performance. Revenues have grown strongly with good profitability and high customer retention since the company's inception. Taylor follows a 20:20:10 philosophy, aiming to grow 20 per cent per annum, have a normalised EBITDA of 20 per cent and normalised EBIT of 10 per cent. Financially, Content Guru has seen sustained growth year on year with a 25 per cent increase in revenues from $44 million in 2018 to $55 million in 2019.
Content Guru now has offices across the globe, initially with large customers in the Benelux and DACH regions, then reaching out to the Asia-Pac region and a current focus area is rapid expansion in the US. "We have grown at a CAGR of over 27 per cent across the last four years and we are looking to maintain this going forward as more businesses switch from on-premise to CCaaS," affirmed Taylor. "Our revenue ambition will mean more acquisitions in addition to our traditional organic growth."
Covid-19 has not only accelerated Content Guru's current expansion it will also spur what Taylor sees as the firm's biggest opportunity in the coming years – AI. "We continue to invest huge amounts into developing AI technology that will enable contact centre agents to work more easily and efficiently, reducing churn and improving CSAT scores," explained Taylor. "Machine agents that provide sophisticated customer service experiences will continue to grow. Chatbot services have generally been disappointing to date but with some of the innovations we're delivering market expectations will start to be met. The evolution of AI will occur over the coming 10-15 years, so there's plenty to do."
Even though the signs have been there for years the majority of the VAR channel still has not pivoted to the recurring business model
Content Guru's reputation as an AI innovator is building nicely but for now the company is best known in the CX space for processing multiple numbers of enquiries at the same time to provide self-service, already using technologies such as AI and getting value from existing IT assets like CRM systems using integration tools. "We enable organisations to communicate on the customers' preferred basis (voice, web chat, email, social media), and then combine the communication with systems to create an optimised customer experience," added Taylor. "That usually means the customer being able to get the answer they need quickly, whenever they choose, using the communication channel that suits them best."
Machine agent solutions have proved popular. They leverage AI scalable customer service to support real agent-customer interactions in more natural ways than traditional IVR systems. "We are also driving forward with our storm customer knowledge system (CKS) which improves customer experiences through data insights," added Taylor. "And we're seeing exciting services launched with video, including allowing more immersive interactions with health specialists without a face-to-face appointment."
Following Covid-19 a five year runway is now three years and according to Taylor legacy providers in the comms space are 'struggling badly'. "When vendors that were traditionally strict on pricing start offering one year free contracts you know they're in trouble," he stated. "Furthermore, even though the signs have been there for years the majority of the VAR channel still has not pivoted to the recurring business model. They need to shift their efforts to advising, consulting and supporting customers with solutions sold via a CCaaS model that enables a flexible, location independent and secure work environment."
Content Guru's partners range from small, sub-ten person businesses to multi-national organisations such as Vodafone in Europe. "Key to growth is the expansion of our channel programme which offers a range of route-to-market options for partners, including referral and wholesale distribution, in addition to the existing VAR and reseller model," noted Taylor. "The Covid-19 driven shift to digital and cloud-based collaborative communication and security technologies means resellers need to transition their growth strategy, expertise and skills to support the upsurge in demand from their customers for the foreseeable future."
Just a minute with Sean Taylor...
Role model:
Andrew S. Grove: Employee number three at Intel. Highly intelligent, highly driven and broke everything down into easily understandable strategies.
What talent do you wish you had?
To be a concert pianist.
Best piece of advice you have been given?
Allow twice as much money and twice as much time, then you'll hopefully have half of what you need.
How did you get into comms?
My father was involved in projects like setting up the first UK-wide mobile network. I followed his footsteps and worked for a pioneering computer telephony company after completing a Computer Science degree.
Your greatest strength and what could you work on?
I'm very good with people and have worked in long-term highly successful teams. But I get cranky when I'm tired and perhaps less diplomatic than I should be.
Industry bugbear:
We're losing innovation as hyper players kill off exciting new entrants through buying or price-undercutting them. The innovation that was there in the '80s and '90s doesn't exist today.
One example of something you have overcome:
Multiple people have told me I couldn't achieve things. A teacher told me I couldn't get into the university I chose, which I did. That still annoys me. Teachers should be there to encourage.
Tell us something about yourself we don't know:
I am a Deputy Lord Lieutenant for the Royal County of Berkshire.
Lessons learnt:
Fast failing rather than dragging things out is something we've improved markedly over recent years.