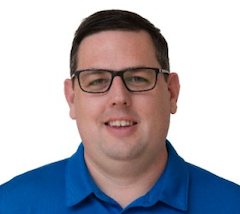 Six Isle of Wight schools have been hit by a 'server-crippling' ransomware attack. A Daily Mail report says the attack has forced one school to push back the start of the new term. 
According to Steve Peake, UK Systems Engineer Manager at Barracuda Networks, ransomware has been a continuous challenge for educational institutions.
"We have seen multiple high profile examples over the past few months alone," he stated. 
"Attackers work hard to maximise the impact of each cyber attack, and the summer period represents significant opportunity for them as it's a period of downtime for staff and students. 
"Over the summer period last year, our data also identified a spike in cyber attacks targeting schools, with 3.5 million spear-phishing attacks being aimed at 1,000 education institutions from June to September 2020.
 
"What's more, as students and teachers return to the classroom in full capacity for the first time in over a year come September, cybercriminals will likely be looking to exploit the security vulnerabilities in new learning and teaching setups, to launch even more ransomware attacks.
 
"Having technology in place to detect, protect and respond to ransomware will always be an organisation's best first line of defence." 
Peake also noted that given the sheer quantity of laptops and other devices being used by staff and students it is possible that at least one ransomware attack will slip through defence measures. 
"Therefore it's imperative that all organisations invest in a third party, robust data backup solution, regardless of whether data is stored locally, or with a cloud service provider," he added. 
"A good backup strategy can support a swift recovery."