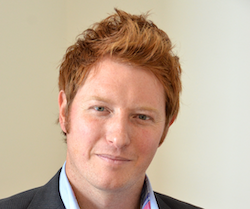 Mobile data opportunities should have resellers' fingerprints all over them, and you don't need to be Sherlock Holmes to uncover a gold mine of revenue generating demand for IoT solutions.
That's according to Pangea Managing Director Dan Cunliffe who discusses how resellers can evolve and do justice to this wide ranging and growing market.
Channel-only IoT provider Pangea delivers mobile connectivity through the major UK operators and gives partners access to 960 networks around the world. It has deployments in 52 countries including pop-up hospitals, home connectivity for students, Wi-Fi in vehicles and lone worker devices. Here, Cunliffe answers key questions about this market and brings mobile data to life for resellers...
How far ranging is the mobile data opportunity?
Our partners work with just about every sector. What makes IoT different and powerful is the value added services it enables on mobile connectivity, like static IPs, eSIMs, unsteered multi-network SIMs with local phone numbers, and L2TP capabilities over 4G for ISPs. So it's our job to ensure that partners have what they need to service deals with any data requirement in any market niche.
Where are Pangea's partners seeing success?
The spotlight's on mobile data now, as it's the quickest and strongest option for so many industries post-pandemic. It's led to some significant deals for us and our partners. One included connecting 55,000 under privileged students with 4G mobile broadband so they can study from home, which won £2.5 million for our partner. The project is ongoing, reaching 102,000 students and growing to a TCV of £6.5 million. Our mobile data content filter was crucial here. The partner used it to ensure their connectivity met compliance regulations and kept the students safe online.
IoT used to be all about aiming for high volumes with low revenue per connection, but today it's any amount of SIMs with any amount of data
Another big sector is automotive where we're using 12,000 multi-network 4G SIMs to power the telematics solutions for a premium transport company's entire fleet of vehicles. Our flexibility was key to winning this one: Our partner won the deal over a major mobile network operator using our custom mobile data aggregation and automatically adjusting tariffs, which landed them £2.2 million.
How do you help partners secure such deals?
We give our partners sales training to help them pinpoint undiscovered mobile data opportunities in their existing base, and offer IoT solutions at a specialist level even if their business is focused on a variety of technologies, like fixed line or cloud services. IoT and mobile data opportunities are worth several times more than their fixed counterparts, which makes them gold dust to our partners. They're seen as safe investments since they're hard to replace and lead to long-term recurring revenue. On top of that, because the mobile data market is growing so fast (3.5 billion IoT devices connected via cellular by 2023 according to Ericsson, with an annual growth rate of 30 per cent), IoT is seen by investors as a valuable asset, so it makes our partners' businesses that much more desirable. We drive that value for partners, showing them they can get more out of mobile data than any other kind of connectivity service.
We're working on ways to give our partners the autonomy to make faster decisions and clinch winning deals, without bringing us into their sales cycles. Timing is everything when it comes to sales, so the aim is to give partners complete control over that timing. We're also working on automations that take away operational headaches that can be handled without partners spending time or resources, freeing them up to focus on their customers and make better decisions.
Are there still misconceptions surrounding IoT?
One challenge that we face is helping partners to understand IoT. There are lingering perceptions from the old days that aren't true now, so we do our best to demystify the market. For example, selling IoT used to be all about aiming for high volumes with low revenue per connection, but today it's any amount of SIMs with any amount of data. You can have thousands of 20MB SIMs for tracking shipping containers across the world, a handful of 10GB SIMs running a mobile WAN for remote construction workers, a single (and lucrative) 1TB SIM providing all-purpose connectivity for a party yacht – the possibilities are endless.
How is Pangea addressing the 5G market?
The channel has so much to gain from 5G, not just from the massive data rates of enhanced mobile broadband, but also the near-instant communications from latencies as low as 1ms, and massive device density (up to one million per square kilometre). Plus, 5G network slicing will give partners more control over their mobile data services. They'll be able to pick and choose exactly what they need –low-latency, bandwidth, and quality of service – for the exact amount of time they need it.
For example, a smart factory customer might need low latency and high device density for instant communications between their thousands of robots and smart equipment. Whereas a car manufacturer might need massive data rates to roll out software updates for their fleet, but only once a year. Network slicing makes it possible for partners to set these exact parameters within the mobile data they provide, which will save precious network resources.
If you could transform any area of the mobile data industry segment what would it be and why?
I'd want the whole mobile data industry to have access to products and services at the same time, rather than innovations being drip fed through to certain sectors or parts of the country, like the 5G roll out being split between operators and locales. Specifically, I'd want operators' business divisions to have access to products as quickly as consumers do. Right now, partners often see packages advertised for consumers and want them, but can't have them, like data plans for consumer SIMs that can't be used in business applications (or would end up being massively expensive if they were).
What else frustrates and surprises you about the mobile data space?
There's been a lack of support from operators in driving product innovation and roll outs. I understand they've got roadmaps to follow, and it's risky pouring your resources into any new technology, but it brings industry innovation to a grinding halt: Like 5G just rolling out to heavily populated areas, or delaying 5G-enabled hardware's arrival on the market. It makes financial sense, but it then falls on the shoulders of channel partners to help with projects that excite MNOs and speed up the process – such as Cisco's 5GRuralFirst initiative to bring 5G to remote areas, Nottingham Council's 5G forest or our own 5G Project.
You can also see this in the sluggish progress of roaming between networks internationally. For example, getting multi-network 4G with one operator doesn't happen as soon as they make 4G available, there's usually a big delay. That's surprising, because it means operators let potential business pass them by. Lastly, I'm also surprised that the industry's still in the dark on the 2G sunset date. It's at the point where people have sent open letters to Ofcom requesting information so they can plan their migration timelines. No word from UK MNOs yet, so we'll have to wait and see what happens.
What mobile data led strategies and roadmaps should comms resellers adopt now to succeed long-term?
For resellers, the clear path forward is to focus on fixed and mobile connectivity together as one cohesive strategy. Even if you're a fixed line provider, endpoints aren't necessarily fixed and all the services you're running today can be moved if they need to be. Take 4G on-demand backup that kicks in and keeps customers online through outages, or pre-Ethernet that gets customers connected right away and lets partners collect revenue from day one. Both of these are products that pair beautifully with fixed line connectivity.
The industry is shifting away from the mindset of 'I have ten sites to connect' to 'I have one hundred endpoints to connect'. There'll be less emphasis on what a connectivity device is, and more on what that device enables.
The number of RFPs we see today that require 4G multi-network SIMs, static IPs, back-up services and WAN services, are no longer bonuses, but standard requirements. Going mobile isn't a scary process any more. It's about picking the right partner. Make sure they aren't trying to tell you what to sell, and make sure they have a portfolio chock full of options – the market is hungry for choice.