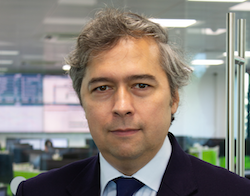 There is great virtue in the concept of reimagining business performance beyond profit, according to our panel of experts who live and breathe more purposeful values.
There is virtue too in putting a great focus and much energy into being purposeful as a business, and at the same time ensuring a strategic advantage, noted Martin Taylor (pictured left), Deputy CEO and co-founder, Content Guru. "It is essential that an organisation understands its vision and mission and promotes these through both external and internal communications," he said. "When staff are aligned to these you reduce friction between departments and promote productivity, as everyone is working towards a common goal."
Content Guru incorporates environmental protection in all of its strategic decisions and aims to balance environmental and economic needs. The company actively maintains an ISO 140001 Environmental Certification, said to be the highest internationally recognised accreditation for environmental standards. "We employ environmental best practices across our international network of data centres and offices," added Taylor.
Content Guru has implemented an Environmental Management System (EMS) that contains policies and processes to ensure the business maintains compliance to the latest environmental standards at all times. "We set annual objectives with targets to make the business more efficient," said Taylor. "These initiatives include reducing waste and improving recycling activities. We also aim to use local suppliers where possible. A written Code of Conduct is sent to suppliers as part of the on-boarding process, which requests that they consider and regularly review their environmental impact."
Content Guru also donates hundreds of thousands of pounds to charitable causes, including Berkshire Community Foundation (BCF), which supports vulnerable groups throughout the county by distributing grants and promoting local charities. Content Guru's Parent company, Redwood Technologies Group, is a founder member of BCF's Business Philanthropy Club which brings together businesses to provide targeted funding to grassroots organisations in local communities. Content Guru's Global CEO, Sean Taylor, is Deputy Lieutenant for the Royal County of Berkshire and a Trustee of BCF.
"We have facilitated many campaigns through BCF, including providing a night shelter for the homeless, life education and counselling sessions," added Taylor. "We support armed forces and services leaders charities and have sponsored the Soldiering On Awards for four years, having recently achieved the Silver Award in the Armed Forces Covenant Employers' Recognition Scheme."
Other organisations supported by Content Guru include the Red Cross, Lions, Pride of Bracknell Forest Awards, Barnardo's, Save the Children, Charity Staff Foundation, Macmillan Cancer Support and more. But it can be a challenge for a business to maintain its supportive culture through economic turbulence, and this is made particularly hard by enforced home working due to the pandemic. "To survive in times like this it is absolutely key not to lose sight of what makes your company different and to maintain a sense of purpose or you risk disinterest from colleagues," stated Taylor.
"Don't underestimate how much investing time and money into your social and environmental goals means to your employees and your local community. In the age of the millennial and Gen-Z, and with most of our own employees in their 20s, we've seen first-hand how young people value a company which exists for reasons outside profit more and more. However, business growth is equally important, and finding a suitable balance between the two is an important part of keeping your company viable during a time of massive commercial pressure."
John Murphy (pictured left), Group Operations Director at Gamma, reaffirmed that to become a successful, yet purposeful company, organisations need to understand how their business objectives can align with social and environmental responsibilities. "Defining priorities and setting goals is key to making sure a company is achieving business growth and meeting purposeful objectives," stated Murphy. "More often than not, businesses may be able to leverage some existing projects and objectives to improve their social and environmental efforts. Prioritising efforts that align with the business strategy is a good way to ensure that both are achieved."
Companies that recognise the importance of understanding changing social and environmental conditions can be better positioned to meet commercial challenges and to adapt to market transformation, believes Murphy. "We see our values and wider purpose as a strength and an opportunity to achieve strategic objectives," he added.
 
Murphy noted that Gamma has been a Certified Carbon Neutral Company since 2006. It has worked every year since to reduce its environmental footprint using carbon offset programmes and other initiatives. "In the UK we work with an independent assessor to measure our total quantity of greenhouse gases (GHG) emissions, and we have established a facility management team to gather the necessary data," he added. "The team monitors our seven sites in the UK and enables management to better monitor GHG emissions resulting from activities such as employee travel, on-site waste usage and energy used for our network and data centres.
"Moreover, over the years we have been engaged in a number of carbon offset programmes ranging from environmentally friendly power generation projects in the developing world to forest conservation. At the moment these include the conservation of the Amazon rainforest and reforestation in Kenya."
Gamma also improves energy efficiency and reduces emissions by promoting the recycling of waste, cycle-to-work schemes, encouraging car sharing and the use of conference calls instead of travelling to business meetings. The company ensures compliance with data protection, modern slavery and fair selling procedures. "We also strive to improve our workforce diversity and are addressing the shortage of technically skilled females who choose to pursue a career in telecommunications and technology by supporting female education in STEM subjects through different projects," added Murphy.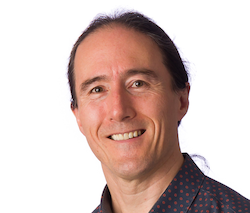 The trend to reinvent business by pursuing purpose as well as profit reflects the staunch beliefs and values held by Richard Tang (pictured left), founder and Chairman of Zen Internet. "People should come first and money second," he stated. "The world would be a better place if more organisations operated in this way."
It is no surprise therefore that Zen has become a B Corporation. "We have been certified by B Lab, the not-for-profit behind the B Corp movement, as having met rigorous social and environmental standards which represent our commitment to goals outside of shareholder profit," added Tang. "We are now legally required to consider the impact of our decisions on our workers, customers, suppliers, community and the environment.
 
"At the start of last year we achieved Carbon Neutral Plus status, demonstrating our commitment to sustainability, the reduction of carbon emissions and the support of environmental projects. We've offset a total of 12,743 units of tonnes of carbon dioxide equivalents (tCO2e) which is 4.5 times more carbon than we used between October 2018 and September 2019 by supporting a number of projects in India and Africa.
"We have an environmental steering group in place to identify opportunities, activities and changes that we can pursue or make to ensure we run our business in the most ecologically and environmentally friendly way. Last year, as one example of the initiatives, we succeeded in eliminating single use plastics from site."
 
As Zen has evolved, one thing has remained rock solid – its commitment to the long-term objectives of 'Happy staff', 'Happy customers' and 'Happy suppliers'. "It is our focus around people that has been the biggest key to our success," added Tang. "I've spoken to a number of people who think that doing the right thing and having a wider purpose is at the expense of financial success, but this is a short-term view and couldn't be further from the truth.
"In the long-term, doing the right thing and having a wider purpose fuels staff, customer and supplier loyalty. These are all key requirements for long-term financial success. Zen is proof that the formula works. We have grown from a start-up 25 years ago to a business that is now approaching £100 million turnover, and we have done this completely based on organic and self-funded growth. As Zen's sole ordinary shareholder I don't bow to commercial pressures. I can ensure that we always stay true to our people-centric values. Money becomes a means to meet these people-centric and environmental goals rather than an end in itself."