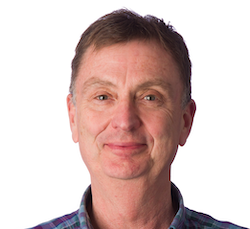 Zen CEO Paul Stobart explains how creating 'magic moments' can work wonders in raising the customer experience bar.
Stobart has developed something of a reputation as a speaker who talks from the hip and the messages he delivered to the partner community that tuned into his CX focused talk during his company's 'Life Reconnected' online event last month were, as ever, uncomplicated. He contends there are three simple pillars to customer experience which must be adopted by any comms providers wishing to survive and thrive in these challenging times.
The first, he maintains, is to deliver the basics. "It sounds easy to deliver the basics, but it's really not because it means doing what you promised to do," he said. "It means being responsive, keeping within Service Level Agreements, being reliable, staying professional, being pleasant in the way you handle customers, admitting to and fixing mistakes, being honest and building trust.
"I include complaints management in the basics category. We all get complaints. And what sets the CX winners apart from the losers is how they handle complaints. Every complaint you receive is a result of someone who feels impassioned enough to approach you directly. If you can take the passion they have to complain about you and convert it into passion about the way you fix things for them, then you can convert a complainant into an evangelist. And if you miss that opportunity you risk creating an enemy for your organisation for a long, long time. People don't forget poor experiences."
We should not make every call a sales call. Instead, we should show an interest in the customer's business
Stobart's second pillar on which to build a solid CX platform is understanding customers and their businesses. "Fundamentally this means being proactive and building relationships," he added. "Silly things like remembering birthdays and anniversaries can make a real difference. It means you ensure your organisation goes beyond delivering the transactional side of customer experience and leaps ahead to create profoundly meaningful relationships. And if you can't do that yourself, because you're the principal and you're too busy, then inspire your people to take on that mantle and do it on your behalf.
"Understanding your customer's business is critical. We should not make every call a sales call. Instead, we should show an interest in the customer's business. Ask questions, listen intently, be present, appreciate what they're doing. Recognise their achievements and don't just sound off about your organisation. All customers love talking about their business. Why should we do anything other than feed that desire and do it authentically. It's interesting hearing about somebody else's business and you'll be amazed how many additional business opportunities will come your way as a result. So when customers or prospects ask you politely about your business next time, have a little trigger in your mind which says, actually, what I need to do is to turn this around fast and ask some questions about them."
This habit, asserts Stobart, will create the third area of CX development: Creating moments of magic and memories. "These don't come around very often," he said. "But they will happen, and if you've already got your people fired up and infused and delivering the basics and proactively building great relationships with customers, then these opportunities will be spotted much more readily.
"You will know you've got CX ingrained in your business when it all happens without you having to worry about it. Issues and technology developments are anticipated because your account managers, your people in the field, your people on the phones, take responsibility and make it happen first. When customers are in difficulty, your people go the extra mile. They are empathetic, they sense when they need to provide extra assistance, they encourage, they share, they support, they work as a team, they work as partners.
"Few suppliers do any of that. And if you do, you will be different and you will create memories. You'll create feelings, and feelings are things that human beings don't forget. Quite possibly you'll create moments of magic."