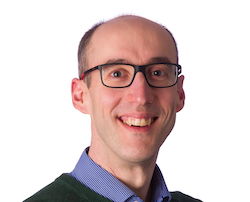 Taking care of your people is now more crucial than ever, says Zen Partners Managing Director Stephen Warburton. Here, he shares insights into the Zen Partner wellness programme and opens up the scheme to all channel firms without the resource to develop their own staff welfare measures.
As we exit from lockdown, your people strategy and culture could play a key role in ensuring your workforce is in a good place to support business objectives. Getting the people strategy right can work wonders on company culture, but not all channel organisations have the departments or resources to develop a complete wellbeing strategy.
There's lots of webinars, programmes and strategic advice initiatives in place to support businesses as they continue to navigate through the worldwide Covid-19 pandemic crisis, with the more recent focus being around the exit from lockdown. But the same is not necessarily true in terms of supporting your peoples' wellbeing. And your people will play a crucial role when it comes to turning this strategic planning and exit strategy into reality, with people performance being directly related to company performance.
Creating a great culture, investing in your people, developing great leaders, championing diversity and nurturing the next generation go a long way in shaping business success; and mental health and wellbeing has become a crucial element in supporting a diverse workforce.
For many, the pandemic has helped us slow down and find time for some of the simpler things in life. However, having extra time can also mean it is all too easy for minds to wander into negative thinking and this can affect a person's wellbeing. That is why the team at Zen launched the Find your Zen wellness and wellbeing programme.
Though the programme officially ran throughout March, all of the materials and resources remain available on the Zen Partner website for the channel to share on to customers, colleagues, family and friends. There's no charge to access the material, it has simply been compiled together as an accessible resource for you and your teams.
The programme focuses on a number of different areas of wellbeing, ranging from mindfulness exercises and meditation tips through to exercise workouts and mood boosting moves. It also features a series of inspiring videos from the Zen management team on where and how to find your zen.
Split into four distinct sections, the programme offers information and resources for exploring these different areas of wellbeing in more detail. The complete programme forms a ready-made package to deliver to your people as part of a wellness initiative that you might not ordinarily have the time or resources to put together as a business. Here are the key components in more detail...
Mindfulness
This part of the programme begins with an introduction to mindfulness video and also offers mindfulness exercises and self-care tips, encouraging small changes that could offer healthy life improvements.
Finding your zen
Have you ever explored what really makes you happy? This is all about focusing on the simple things and remembering to appreciate them. It always helps to focus the mind and identify the things that truly make someone happy. Maybe it's spending time with family or taking a stroll in a beautiful country park. You might be surprised at what you discover.
Exercise sessions (mood-boosting moves)
This isn't just about getting out there to exercise, but it's a reminder of how exercise can improve mood and boost wellbeing. There's two 20 minute workout videos that are simple enough for all levels and might be a welcome break from your usual exercise routine. This section also offers tips and advice on staying hydrated when exercising and eating a healthy diet.
And breathe...
The final section looks at the importance of stepping back from day-to-day activity and taking a moment to just breathe. It touches on meditation and just how easy it is to fit into a daily routine. It also encourages a digital break – reminding us of the importance of switching off from screen time when and where possible.
Find out more at: www.zen.co.uk/partners/find-your-zen