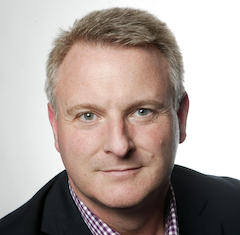 Covid-19 enabled the channel to underpin the big shift to home working. More than that, the hybrid working era is a boon to a nation requiring a productivity boost, writes Richard Roberts, Mitel VP UK, Ireland and Northern Europe.
UK productivity has been stagnant for much of the past decade. At first, Covid-19 seemed it would deal it another blow, but recent figures from the ONS showed a three per cent uptick when compared with the year before. It's too early to say whether this is a direct result of the shift to remote working, but it raises an interesting proposition. Covid-19 has upended our working lives. It's revolutionised how we think about where we work and accelerated digitalisation. Could the situation be harnessed to rejuvenate Britain's flagging productivity?
Britain, along with many of the advanced economies of the world, has been locked in a productivity trap for decades. Economists have pointed to several possible causes, from the aftermath of the 2008 financial crisis and subsequent austerity policies to Brexit and slow growth in consumer demand. Yet they've had much less success in identifying and enacting solutions. In short, it's not a problem that can be solved by a single solution – and working from home will never be a cure-all.
But there is evidence dating back before the pandemic that remote working can at least contribute to better productivity. Stanford professor Nicholas Bloom published a now-famous paper in 2015 showing a substantial productivity lift from home working. This was partly due to workers taking fewer breaks and sick days, and partly because employees were happier working in a quieter, more convenient environment.
Since Covid has forced many of us into a massive remote work experiment, several studies from academia, researchers and industry analysts have reinforced the Stanford professor's findings. And with remote working likely to remain, companies are set to continue to invest in new tools and technologies designed to make remote working more efficient and collaborative. This creates a great opportunity for businesses to use this momentum to drive productivity improvements.
Technology innovations have always played a crucial role in historical productivity spurts, from the invention of the steam engine to computers. Before the pandemic, the Institute for Fiscal Studies, an economic think-tank, identified the need to invest in research and development to turbocharge productivity. Now is the perfect time to do so and use technology as a catalyst for boosting productivity and aiding the UK's economic recovery.
 
When it comes to remote working, we're at an exciting point in time: We've entered an era of ultrafast connectivity with 5G and other new technologies; and once the UK has fully rolled out 5G, for instance, we can expect download speeds up to 1GB a second. Then there's WiFi 6, a less publicly known but still important development that means speedier connectivity, better battery life for user devices and improved performance in crowded areas. These connectivity enhancements will play into the development of faster and more reliable technology.
It's easy to say the pandemic shone a spotlight on video conferencing solutions, but what I think is interesting is how mass remote working has shown the need for applications with a diverse set of collaboration features to maximise productivity. Video calls are great for client meetings, but internal day-to-day communication needs a variety of collaboration tools that cater to different needs – like chat or file sharing. And standalone videocall software isn't powerful enough to handle more complex team activities. Having an integrated business communication platform that incorporates a comprehensive communication and team collaboration application can enable businesses to streamline teamwork, improve efficiency and drive productivity.
In the coming years you can expect this toolset to both broaden and become more refined. Mass usage of existing collaboration tools has already highlighted areas technology firms can go further, like intuitiveness and spontaneity for even greater productivity.
 
What can business and IT leaders do? In February, the UK Government announced a roadmap for a return to normality. When this comes to fruition, many workers will surely return to the office, at least some of the time. But we can't turn back the clock on the past year – and nor should we. For many businesses, the pandemic has been the crash course they didn't know they needed. Remote working has gone from being a nice-to-have work perk for employees to underpinning much of the global economy.
Fortunately, it's not only proven effective – but it's demonstrated many of the benefits it can bring over and above office-based work. Over the past year, savvy business leaders will have identified the value employees give to flexibility, autonomy and independence. They should continue to respect this and will reap the performance benefits if they do.
 
Economists agree on a few things when it comes to Britain's productivity crisis. One is that there's no simple solution for it. Another is that spending money on innovative technology is a tried and tested way of getting more bang for your buck. The key takeaway for business leaders? Invest in your people by investing in the appropriate tools.