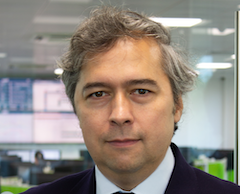 Contact centres and their role in the market have been redefined by Covid-19. Here, Martin Taylor, Deputy CEO at Content Guru, explores the evolution of customer and staff engagement.
How has the pandemic impacted contact centres?
The last 18 months have presented the channel with an unprecedented opportunity to help organisations accelerate digital transformation, and to completely redefine the way they tackle changing customer expectations. In many industries, these changes have precipitated a monumental shift in how businesses will have to operate moving forwards. Take the contact centre – one of the many areas thrown into the spotlight during the pandemic for the crucial role it plays on the front line of business. The home working revolution has seen contact centres transform themselves from the closely monitored and controlled factories of the past, to a modern and distributed workforce eagerly embracing the benefits of work-life balance, flexible scheduling, and previously unimaginable levels of trust and empowerment.
Has Covid-19 elevated the role of agents?
The pandemic highlighted something that had already started to become clear to many organisations over the last few years – that contact centre agents are a business' key brand ambassadors. Keeping them trained, supported, monitored, motivated and organised – wherever they happen to be – is vital for long-term business success. Agents must be viewed as the value creation superheroes that businesses need them to be.
What model should contact centres adopt now?
A recent survey indicates that 86 per cent of UK workers want enhanced freedom over how, when and where they work. Effective distributed working models will be vital for the contact centre industry as it moves into long-term distributed working. This presents a compelling opportunity for the channel to provide modern, capable tools that will help customers deliver a next generation contact centre environment. The immediate changes are clear – what customers will need is reliable, expert partners that can help them navigate the evolution of the contact centre in the coming months and years.
Contact centre leaders are eager to reap the benefits of a more flexible workforce that can work virtually, anywhere, and at any time. For them, hybrid home working or fully virtualised workforce models not only boost their credentials as an employer of choice, but also allows these vanguard employers to expand their recruitment pool and tap into new cohorts of skilled workers. Delivering this means providing the ability to efficiently manage all types of workers, regardless of location, while aligning agents to tasks and performance goals.
What does a new world CCaaS solution look like?
In the past, contact centres typically took a bolt on, best-of-breed approach to building a complete workforce optimisation (WFO) framework. While deep integration still works, the new paradigm of work requires a full stack WFO solution within a single, vertically integrated CCaaS solution. Those partners that can deliver expertise to their customers in this area will be best placed to provide the vital support organisations will need to adapt to the modern CX battleground.