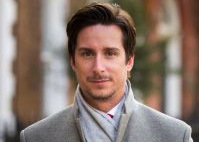 Billing providers that lack agility will fail the test of the market, according to Union Street Technologies Head of Sales & Marketing Vincent Disneur.
A great weight of expectation is being placed by partners, and customers, on the agility of billing providers, and a sure sign of their adroitness is the speed with which R&D projects are executed and the high levels of investment that make innovation in the billing space blossom. Union Street Technologies, for example, ploughs over £1.5 million per year into the development of its aBILLity platform, and parades the channel with a new and popular web-based application having successfully transitioned from the desktop. The company employs 90-plus full-time staff, many working on the next software versions, while others provide support to partners of all kinds, from start-up level (managed bureau services) to carriers.
"Many partners, particularly those using our Bureau Billing Service, now use aBILLity's web client as the primary interface for the platform," stated Disneur. "We provide hosting services for well over 80 per cent of our 550 CP partners, and almost all new partners choose to host aBILLity in our data centre. Therefore we have channelled significant resources into developing and maintaining our hosted environment, which is powered by Azure and offers practically limitless scalability for compute resources, along with robust data security and availability."
Not a month goes by without more partners migrating to hosted, noted Disneur. Another common theme he pointed out is systems integration with nearly all new partners requiring some level of integration between aBILLity and other business support systems. Integration is a must, but the method of integration is a subject of debate, with Disneur believing that there is a clear case for leveraging the agility of 'amazing APIs' versus the plug-and-play approach.
"Out-of-the-box integrations for popular back office software packages sounds good on paper, but due to the differences in the way CPs operate it's inevitable that integration requirements will differ greatly from one CP to the next," he explained. "Developing clever APIs is more effective. They allow partners to work with third party systems integrators and develop integrations according to their exact requirements. This ensures that our partners can integrate aBILLity with other platforms to any degree that works for them."
The R&D activities undertaken by providers such as Union Street point to the power that agile and cutting edge billing platforms now hold in the market. Another key function is to speed up the quoting of next gen' network services, which Disneur says is a boon to partners who only need to input one entry to compare data connectivity services and prices from multiple suppliers. This service also offers standardised workflows for progressing quotes through to fulfilment and for populating data into aBILLity to enable billing.
Disneur also noted that the hazard of billing platforms in the past has been issues around inaccurate reporting and identifying inaccuracies, something that Union Street has been active in eradicating. "As margins in voice and data continue to be squeezed there's greater pressure on CPs to avoid being overcharged by suppliers and to know when they are undercharging customers," stated Disneur. "There is a greater need for billing platforms to provide accurate reporting and in-depth analysis to pinpoint loss making customers and those receiving an inappropriate service."
Disneur also stands by the view that service-based contracts, where each customer is charged a flat fee for bundled services, will grow in popularity. CPs investing in their own soft switch is another noteworthy trend he's observed. "Owning a soft switch brings many cost benefits and offers the flexibility to create packages for customers," added Disneur. "This is a dead cert game-changer for the market. Billing systems are well placed to complement this step-change by offering a greater range of tools for provisioning and service management."
When in discussion with a potential billing platform partner, resellers would be doing themselves a big favour by knowing the difference between strategic waffle and rational argument, to which Disneur shines a light of clarity. "Don't just look at the billing platform," he advised. "Be sure that you assess the competence and capability of the billing solution provider. The skills and size of the development team should be considered as a sign of the provider's commitment to product development. If the platform lacks agility and fails to keep pace with the market this could hinder business growth and limit a reseller's ability to capitalise on emerging opportunities."
Other sensible objectives are to assess a provider's training and support capabilities and know their SLAs like the back of your hand. "Check if the provider can show evidence of robust operating procedures, particularly around data security," commented Disneur. "If, for example, the provider being considered is certified for compliance with the internationally recognised ISO/IEC 27001 Standard for Information Security Management you can be fairly confident that all data will be securely managed. Compliance with Ofcom's Total Metering and Billing Scheme is also a sign of a provider's commitment to high standards."