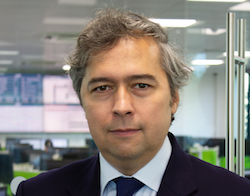 All too often, businesses firefight problems rather than coming up with ways to prevent them from occurring in the first place. During the early stages of the coronavirus pandemic, many firms found themselves scrambling to plug holes in their go-to-market strategies that no one knew were there.
The contact centre in particular, has been under immense stress over the last 12 months. Indeed, some industries have experienced call volume increases north of 1000% while their agents continue to work under unprecedented and significant restrictions.
For many contact centre leaders, the recent experience of combatting challenges on every front has triggered a desire to move away from the old reactive approaches of the past. By shifting to a long-term agile strategy, in which the emphasis is on prevention rather than cure, they hope to keep a real-time pulse on changing customer preferences. So that, no matter what the external context, they can continue to innovate and focus on customer care and connection.
Achieving this ambition, however, depends on adopting a customer mindset to figure out exactly what it is that customers want. This ensures you never miss the signals that indicate something has gone amiss for individual customers.
The customer engagement conundrum
It's no secret that 60% of customers will ditch a brand following a poor service experience. The trouble is, only 4% will ever tell you there is a problem and the rest will leave without a note. So, how do you prevent issues occurring, or resolve these quickly, when customers rarely share their sentiments on how well you have met their needs?
The COVID-19 crisis has elevated the importance of a long-term customer engagement strategy as a means of boosting customer loyalty and fostering extended relationships. It has also permanently changed consumer behaviours and expectations as real-life disruptions have forced them migrate to digital channels to interact with brands on a day-to-day basis.
One thing is for sure. In a post-COVID world, accelerating behaviour shifts mean businesses will need to rethink how they deliver customer experiences, using learnings garnered from recent challenges to unleash new capabilities and smarter operational approaches to serving customers well.
So, how do you got about initiating a preventative customer engagement strategy?
Step 1:  Prevent repetition
Many customer problems recur; being unable to log into internet banking, having to rebook travel plans or rescheduling a delivery for example. Most times, an agent can solve these types of problems immediately. After all, these types of calls represent the bulk of their daily activities.
From a customer perspective, however, issues arising when they try to log a complaint will be all too familiar, such as long wait times, having to repeat information multiple times, and not getting through the right department or person first time.
Today's Natural Language Processing (NLP) technologies can help to streamline life for both agents and customers. In addition to pre-categorising and routing calls to the appropriate agent, these solutions also display all the relevant data they will need to resolve a customer's query on their call screen. They can also dynamically guide agents through customer conversations to ensure they provide the correct advice and guidance.
Using these technologies to aggregate data from calls can also help organisations proactively identify which problems customers most frequently find troublesome. By marrying technical and operational resources to eliminate the top causes of customer frustration, organisations can both improve the customer experience and boost efficiency.
Step 2:  Balancing resources to cope with a crisis
At the height of the COVID-19 crisis, organisations experienced an exponential lift in call volumes. All of which equated to long wait times in call queues for customers. Recent experiences have highlighted the value of making the move to cloud contact centre solutions that enable firms to move beyond a multichannel response and initiate a truly integrated omnichannel approach.
Enabling organisations to make high demand information readily available in every channel, callers can be sent a link via SMS that takes them to a relevant section of a website. Or they can elect to receive help via a chat service. All of which frees agents to deal with the most complex requests, while customers seeking information or clarification on a current scenario – like a power outage impacting a utility company – can be directed to channels where they can get real-time updates.
Proactively preparing to tackle these sorts of challenges before they arise and migrating customers to self-service channels that give them the information they need during a crisis represents a smarter approach to improving their experience and responding to their needs when it matters the most.
Step 3:  Leverage your data
Preparing for what lies around the corner is no easy task, but businesses can utilise root-cause investigations and data and trends analysis to understand how multiple elements can come together to cause either crisis-driven challenges or repeat customer enquiries.
Understanding why customers leave begins with identifying the pain points that are cause them the most frustration and streamlining and integrating processes to ensure the time and effort involved is commensurate with what they are trying to achieve. That includes proactively reaching out to customers with information, advice, and forewarnings whenever this is appropriate.