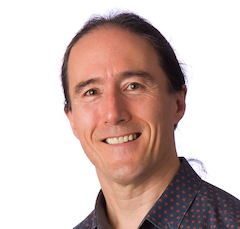 The net zero revolution is accelerating and according to Zen Internet founder and Chairman Richard Tang there is an imperative for all channel organisations to act now and start delivering on climate change.
According to Tang there is a growing urgency to accelerate the journey towards a net zero channel and he urged all firms to take responsibility and make achieving net zero central to decision making.
"As businesses, we absolutely cannot hand our responsibilities to the Government and expect it to do all the work," he commented. "It will be down to each organisation to look at their entire operations. A big factor with net zero is that you've got to consider your entire end-to-end supply chain and companies will choose partners based increasingly on their sustainability. We are seeing this already. Our goal is to become net zero by 2028."
Tang also believes that consumers, as well as B2B customers, will increasingly put a greater weighting on sustainability credentials when choosing their suppliers.
"Awareness is growing and we are seeing people choose Zen as their broadband provider on ethical grounds," said Tang.
Zen is a B Corp, which means that its directors have a legal responsibility to consider a wider purpose beyond profit.
"We want to create a sustainable future for our children and future generations," added Tang. "Businesses have a huge role to play in that."
Read more...
Defining a sustainability roadmap
Preparing for the ESG transformation