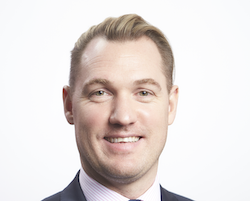 Following £165 million-plus revenue business Onecom's acquisition of 9 Partners the industry's eyes cannot look the other way, says 9 Partner Division MD Adam Cathcart.
Onecom's rise as a major force in the channel received a rocket boost with the acquisition of 9 Group early last month. In a single swoop the deal added 450 indirect channel partners as well as 5,000 telephony, hosted voice and on-premise customers via 9 Retail. The acquisition came just weeks after Onecom pocketed close rival Olive Communications and is its fourth transaction since mid-market private equity firm LDC backed the business in July 2019.
Onecom has an established footprint in the enterprise and mid-market space and the 9 acquisition will enable it to drive into the SMB territory at scale. Onecom's acquisition of 9 Group's direct and partner business is a masterstroke for a number of synergistic reasons – and in this context it is worth recalling that in June 2019 Onecom signed a record partner deal with Vodafone and set out plans to become a channel powerhouse. The collaboration aims to deliver more than £100m annual revenue from mobile, fixed line, broadband and IT services.
The 9 Partners business will stay as a separate unit and every single member of staff has transferred to Onecom
Furthermore, Onecom intends to triple growth of fixed line services sales over the period and leverage Vodafone's roll out of 5G. According to Onecom's research at the time, 64 per cent of SMEs could upgrade to 5G within six months of it becoming available to them. It is logical to think that, in part, Onecom's acquisition of 9 is an early move in the race to provide 5G and other services to receptive SMBs – and an important element of cramming enough growth into the next few years to hit its ambitious multi-million target.
James Palmer, founder and CEO of 9 Group, is performing an advisory role while Cathcart becomes part of Onecom's executive leadership team. Former 9 Group company eve Networks and the group's separate IT business are not part of the deal and will remain under their existing ownership. But as Onecom seeks to gain greater visibility and presence as an active force in SME territory it identified 9 Partner as fitting the bill as a channel-ready route to growth, explained Cathcart.
"There's not many other channel businesses that fit the spectrum of what Onecom was looking for – a ready-made partner business that it could get behind and scale up," he said. "The attraction was the scalability, the systems, the processes and the relationships we have with partners. James was looking to sell to a business that wanted to move into the channel, one that not only saw the value in what our partners sell, but also the value in the people and what they do."
The clear reality is that Onecom is not a reseller masquerading as a channel organisation. The essence of the deal is to invest in the channel and support partners, otherwise it makes no sense. As such the 9 branded channel organisation will sustain its independence while broadening its strategic outlook and product portfolio, noted Cathcart.
"We're trading as a separate business unit and it's my job to make sure that the rest of the business understands how the channel works," he added. "The majority of large channel businesses have a direct arm and you could say that they would be coming up against each other quite often. Less so for Onecom because many of its customers are billed by the networks directly. Onecom made an investment to drive a partner channel. They see it as being something that we can strategically move forward and become a leading partner or channel player in the market based on the relationships that Onecom has with suppliers. The group wants to make something special in the channel."
There is a strategic review of the product portfolio, the relationships we have and how we can evolve the solutions we take to partners
The deal moves Onecom's product mix of mobile and non-mobile communications solutions to a broadly 50/50 split which includes a full range of broadband and data connectivity, cloud telephony, contact centre and collaboration services to complement its mobile heritage. An important element of the strategy is to harness the potency of Onecom's Vodafone relationship to enhance the propositions available to 9's partners.
There is a significant crossover with Onecom and 9's Partner Division as they share 12 key suppliers, which Cathcart says is a benefit to partners. "This enables us to get better deals due to the fact of our scale and then pushing the benefits through the channel," he explained. "It makes us more strategic in the deals that we do and enables us to come out to the channel with something different.
"For example, Onecom is renowned for its mobile background and has a strong relationship with Vodafone. We can enhance that relationship through our channel partners with new services such as 5G, the IoT and improving connectivity. Not just as a traditional service provider model but also as a dealer model."
Onecom's acquisition formula for expansion in SME territory would have raised many eyebrows – and for partners the acquisition has proved a welcome eye opener, says Cathcart. "We're not planning any changes across the park," he said. "Onecom bought the partner business for the knowledge and expertise within the division. The 9 Partner Division will stay as a separate unit and every single member of staff has transferred to Onecom. We will maintain the same support, the same nurturing of partners, the same relationship and interaction with partners – and we'll support them with new propositions."
Onecom is now a £165 million player which creates significant opportunities and partners are excited about the prospects ahead, noted Cathcart. "Some partners may have been questioning whether they had outgrown 9, but we are now a major player," he commented. "We are already seeing new partners contact us with an appetite to work with Onecom in the channel. There's a strategic review of the product portfolio, the relationships we have and how we can evolve the products and solutions we take to the partner channel. This has opened the door to many kinds of supply discussions as we assess new opportunities, product roadmaps and how they relate to the channel."
The acquisition opens up other opportunities with potential for a combined 5G and full fibre proposition that all agree will provide a competitive edge as Onecom can leverage relationships with Vodafone and 9 partner CityFibre. "This is in addition to significant mobile upgrade opportunities and offerings that we can put through the channel," added Cathcart.
He also noted that the acquisition was completed at the right time to make the biggest impact, especially with 2025 on the horizon. "Exchanges are already being switched off and the fact that we have a strategy and are helping partners through the transition is key," he added. "Any later down the line would have made this more challenging."
The majority of 9's partners are sub-£3 million turnover businesses and what excites Cathcart most is helping them progress to many more millions. "We have referenceability from partners that have already taken that journey with us," he commented. "And with more investment in the partner channel and our capabilities this is the route we're going down. In my first meeting with Onecom CEO Martin Flick and founders Aaron Brown and Darren Ridge they asked what I need to take this forward. They were incredibly supportive. That is the direction and commitment I have from the leadership team."
Flick switches Onecom into rapid scale-up mode - full interview