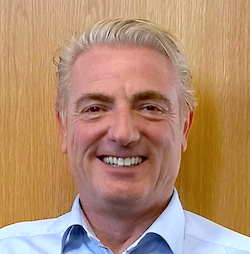 In January this year PortaOne recruited Enzo Viscito as Managing Director of its UCaaS division with a remit to 'empower' the channel. Here's how...
Viscito's previous roles include leadership positions at Inclarity Communications, Nice Systems and Avaya.
"When I saw the technical capabilities and commercial model of PortaOne I realised there was a gap in the market for a UCaaS vendor that could really shake things up," he commented. "I grasped the opportunity to introduce PortaOne to the UK channel, enabling resellers to purchase or rent their own softswitch and billing solution, dictate their own pricing and control their own integrations. This is a young, agile company that has been flying under the radar."
Viscito noted that PortaOne's engineering focus has made it a household name in the technical entrepreneurial communities, and that the time is right to turn up the volume on the company's hosted PBX solution and make the message loud and clear. "My current priorities are to create a new go-to-market model, and to increase brand awareness," he added.
 
PortaOne was founded in 2001 by former Telenor colleagues who decided to create a VoIP platform based on perpetual licences, giving their customers unlimited capacity in terms of subscribers or calls, and providing access to all features and modules. An operator using in-house resources can do integrations with third party applications or customisations through API, and the source code is supplied as a manifestation of an 'open and fair' policy toward customers. The company now has over 250 employees and services customers in 90 countries.
Proposition
"Our proposition is a fully integrated cloud PBX and billing platform, managed through one portal," explained Viscito. "Our target markets are ISPs, MVNOs, VARs, SIs, telcos and service providers. They need a resilient programmable voice platform where they can rapidly create vertical niche solutions to convert the value, added to a specific customer segment, into profit.
"They need workflow automation and auto provisioning to reduce human-related operating costs. They need gradual software updates to maintain their position in the market while keeping end users satisfied. The market demands a one-stop-shop experience with a long-term technology partner."
PortaOne also offers an iPaaS where CSPs can pick VAS modules (such as CRM, MS Teams, WebRTC and video conferencing) from a marketplace and add that service to their portfolio in a few clicks. This is our biggest opportunity to grow PortaOne UCaaS sales globally," added Viscito.
Just a minute with Enzo Viscito...
Role model:
Richard Branson. He proved that by hiring the best people and building the right teams you can achieve anything.
What talent do you wish you had?
To play the piano.
What do you fear most?
Failure.
Biggest career achievement:
Taking a company that was losing huge amounts of revenue per month and turning it around to making a substantial profit.
If you weren't in the ICT industry what would you be doing?
Ideally a DJ on the global circuit.
Your main strength and what could you work on?
I believe in myself, have boundless energy and a glass half-full mentality. But I am still working on getting my work-life balance right.
Industry wish:
Strengthen the power of Ofcom to deal with the vast number of rogue traders in the industry, and to create a level playing field for all.