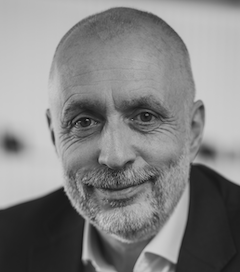 As lockdown restrictions ease and a new 'everyday' dawns, many business owners could face another of the biggest challenges of their history, with a new paradigm of work on one side and the rise of the customer experience on the other.
So now, more than ever, it is a time best suited for those able to ride the wave of change, according to VanillaIP Sales Director Iain Sinnott.
It is a fact that Covid will likely catalyse a new paradigm of work, where staff performance will be measured far more by results and outputs. For example: Time is a long established measure of work. People 'clock on and off', and people are 'paid by hours' etc. But in the new hybrid work environment it is possible that conventional thinking on time and the workplace will be overturned, with success measured more against strategic goals – chief of which should be the customer experience, believes Sinnott.
"The customer is king, and customer satisfaction is the measure of success," he said. "In our industry, a 30 day tenure means you must deliver well and invest in evolutions such as the way we now evaluate workplace performance.
As providers of Productivity as a Service we need to make sure we have the tools to fit businesses at different stages of their evolution. The early adopters are fully embracing hybrid working and are probably recreating the relationship they have with staff in terms of rewarding work quality rather than hours completed, while others will be cautiously evolving from the ways of the old office-centric workforce."
Sinnott maintains that communications providers will in all probability need to make time and motion data available as part of the reporting pack. "Old school managers can sign off that they have had their pound of flesh, while also encouraging the development of customer satisfaction scores and other quality measures that our tools can bring," added Sinnott. "Optimising humans and automating tasks that don't require people is essentially our business, so we need to be packing applications and services which address both, and across a spectrum of differing needs and viable budgets."
As Sinnott says, this trend requires a new sales approach to customers, one that includes the shift towards measuring and optimising outputs, identifying relevant KPIs, the use of targets, driving performance value and productivity. "Reseller sales people need more than ever to work with customers to understand where the value is in their operational processes, and bring in technology that reduces loss and increases gain," commented Sinnott. "This sounds simple, and to a degree it is, but only if you have a portfolio of choices."
Within the resellers' own teams, believes Sinnott, the focus may have to shift from seats to revenue, and from core product sales to additional application adoption. "A big base of low function, core voice users is hard to defend and essentially means you have left others to profit from meeting/collaboration, connectivity, mobility, CX, reporting and especially non-voice services like chat, SMS, WhatsApp, social media and email queues," he commented. "New suppliers with these channels will sweep your voice base away."
Furthermore, being always on and always ready for change is another big challenge for organisations affected by the work from home shift. "Being always on and permanently set for change is a big opportunity, and also a massive threat," added Sinnott. "If you have an established recurring revenue model, great customer service and a well automated back office system then embracing the real-time, on-demand 30 day agreement culture gives you a powerful message. If you are confident of the quality you bring then you can undermine much of the competition who sign on multiple years to generate short-term cash flow."
There was a time when customers had unquestioningly naturalised three, five or even seven year agreements and didn't quibble over the principles. That scenario has changed beyond recognition. "Now, businesses have experienced mass disruption," added Sinnott. "They have also experienced the introduction of 30 day communication apps which can be consumed, used and given back if the RoI is not met."
For companies struggling to adapt to this new 'everyday' reality, Sinnott's advice is clear if not blunt. "I could say that if you are still struggling to divorce your business from the past and focus on the new cloud portfolio opportunities, it is time to sell," he commented. "But in reality there is still time to take action. So partner with a true portfolio provider not a simplistic bundle. Adapt to a new commercial model and educate yourself and your team on the technology that can revolutionise the effectiveness of your customers' businesses. If you don't, you have no long-term place as their trusted advisor and no security in the revenue that you can retain going forward. It is important to move fast if you are in the wrong partnerships."