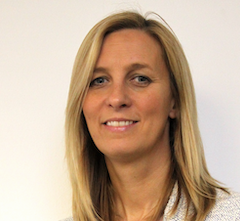 Zest4 Managing Director Mandy Fazelynia has embarked on the next logical phase of growth, aiming to double revenues and value within three years.
The writing was on the wall the moment lockdown forced a big shift to home working wherever it was possible, a move that did little to dint Zest4's pandemic year performance, nor its ambition to become the 'wholesale partner of choice' to the channel. The company grew revenues by 10 per cent to £11.7 million in its latest financial year despite the impact of an estimated £1.25 million hit due to Covid travel restrictions. "We are targeting revenue growth of over 30 per cent in FY 21-22 and beyond with growth across all three indirect channels – mobile, cloud and connectivity and IoT," explained Fazelynia. "EBITDA growth is expected to continue and remain in excess of 14 per cent of revenue at circa £1.85 million. The business continues to expand and headcount across the functions of sales, operations and finance is set to continue as we eclipse the 50 heads mark."
We have seen many more partners step forward with a desire to learn and grow
Resellers who want to maximise the full range of market opportunities know they must face a transition, one that is made easier by forging well chosen channel partnerships, believes Fazelynia. "Resellers and SIs have to become knowledgeable trusted advisors that can offer multiple solutions and support, all on one bill and with a strong service wrap," she said. "The ability to do this sets resellers apart. Their strategy should be to invest in resource, education and training to ensure they are best positioned to offer key services in a growing market.
"As a service provider of multiple services I feel we have a big opportunity in each area of our business due to new tech, the retirement of old technologies and the rise in demand for our services as we come out of the pandemic. The fact that we have invested in getting the right team in place to support all of this upcoming change represents a great opportunity."
Fazelynia's immediate priorities include growing the partner base for cloud, connectivity and IoT. "The challenge this presents is often around education of the opportunity and partners investing in specialist resource to sell technically more complex products than traditional telecoms," she added. "On-boarding involves an investment of time and energy for all parties, but the rewards are strong. We have seen many more partners step forward with a desire to learn and grow in these areas. Our other priority is to make an acquisition this year to add capability and scale and to complement our current organic growth plans."
Expansion of the product portfolio to provide more to partners has helped to drive growth, and expanding the IoT portfolio to offer e-sim and unlimited data propositions have been key. "We also focused on cloud telephony, and building a dedicated team within the business to provide expertise, training and guidance for partners to capitalise on growth in this area," added Fazelynia. "We are so much more than a mobile service provider now, offering unified communications products with a full support and service wrap for the channel."
Key technology partners include the mobile networks, 8x8, Arkessa and Kore. "Our target markets are really defined by our partners and their specialisms," added Fazelynia. "We work closely with them to identify products they feel they need for their clients. New technologies offer a growth opportunity, especially in IoT with the roll out of 5G, NB IoT and LoRawan."
She also pointed to the significant opportunities presented by the ISDN switch off, full fibre roll out and the post lockdown hybrid working solution demands. "This has influenced where we have added additional products, resource and expertise to put our partners in the best position to benefit from these changing circumstances and growing demand," commented Fazelynia. "Increased demand to view things remotely and track more elements in the field has boosted our IoT sales, and we recently launched our e-sim proposition to meet this demand and offer a network agnostic global solution."
New technologies offer a growth opportunity, especially in IoT with the roll out of 5G, NB IoT and LoRawan
Zest4 itself was launched in 2012 with an aspiration to become a leading wholesale provider to the UK reseller market for unified communications. "Having built two previous service provider businesses I had lots of experience in building a channel and providing mobile – the change this time being that we were going to offer a broader set of products and technologies," explained Fazelynia.
She set up her first service provider business in 1995, called 3a Telecom, and sold to Vodafone in 2000. Then established Yes Telecom in the same year and built a bigger and better version of 3a Telecom. "I stayed with Yes Telecom for three years and after the birth of my second child decided I wanted a change and a role that allowed me to work around and spend more time with the children," noted Fazelynia. "I completed a PGCE and did lecturing for 10 years in Sport and Fitness Development. Teaching young adults was both challenging and rewarding in equal measure. It stood me in good stead for managing a large team of young dynamic people at Zest4."
The company was founded by Freddie Fazelynia, Kevan Wakerley, Rob Foster, Nicola Bryan and Mandy Fazelynia. "Freddie, Kev and I had all had a few years working in different sectors but agreed we missed telecoms and wanted to do it again," added Fazelynia. "We approached Rob and Nicola who were with Vodafone after it acquired Yes Telecom. We all had a vision to provide the channel with support and service across a wider portfolio of services than just mobile.
"One of the main turning points was recognising that wholesale was going to be the big growth area. Our other businesses were based on dealer models with us doing the billing. The key to growth was recognising the desire for partners to bill all services themselves, and developing our systems, portals and processes to support this. We will service more partners across more products while maintaining strong business relationships and service levels."
Fazelynia's growth projections are in large part based on uptake of cloud telephony and complementary connectivity, 5G roll out and the impact on IoT, and servicing the need for mobility. "We will get there with the same hard work, determination and team effort that have brought us to this point," she added. "We will work with quality networks, platforms and providers to bring best of breed products to the channel with a special touch of Zest."