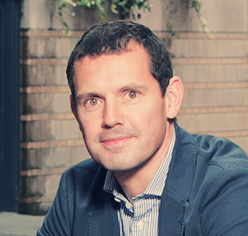 Founded in 2014 digital transformation specialist AND Digital has expanded rapidly fuelled in large part by Employee Value Propositions (EVPs) that Chief of Consulting Stephen Paterson says will power the firm to tenfold growth by 2025.
Just seven years since launch AND Digital is now one of Europe's fastest growing businesses and welcomed its 1,000th 'ANDi' in June. The firm was established by CEO Paramjit Uppal to remedy the failure rate of many digital transformation projects. Today, AND Digital turns over more than £42 million and has secured an £11 million investment from BGF. "Our EVPs have been critical to the company's growth in recent years and will continue to be so," stated Paterson. "It's required serious dedication and focus to build out teams in a way that's authentic and sustainable."
AND Digital's mantra is that it's human beings that truly unlock digital innovation. But the problem for any company working in the tech sector is that digital skills are hard to recruit and retain. "It isn't simply the case that companies can just offer the most competitive wage," added Paterson. "Throwing money at the problem will not wash with a pool of talent that is now more aware of a work-life balance, job satisfaction and the need for employer flexibility when it comes to office and home working."
The company's biggest challenge, given its current growth trajectory, is to keep its human-centric culture intact despite stellar growth. "As the famous management consultant Peter Drucker said, 'culture eats strategy for breakfast', and we're firm believers in this," added Paterson. "Retaining culture in the current climate has been a challenge but one we've managed to transcend via our operating model."
AND Digital wasted no time in adapting and evolving some of its policies to suit the factors that prospective employees value the most. "For instance, we've introduced our blended working policy which empowers individual ANDis (the name we give to our people) with the option to work from different environments depending on the types of work they are doing," commented Paterson. "We give our ANDis 13 up-skilling and innovation days. These can be used by individuals to learn a new skill, develop a new way of doing things, or simply refresh their knowledge and skills on a given aspect of their role.
"By offering these types of benefits we can help our people to stay at the forefront of their game, stay motivated and boost their job satisfaction. It's also a way to encourage new recruits into the business – supporting them to build a career, rather than leaving them to stagnate in an industry that will eventually leave them behind if they aren't continuously up-skilling."
Like never before, the way we operate and behave as organisations, right down to the principles and ethics that guide us, have been fundamentally questioned
Although businesses are always flexing to respond to an unpredictable world, the last 18 months have been particularly challenging given the unfolding climate emergency and Covid-19 pandemic. "Like never before, the way we operate and behave as organisations – down to the principles and ethics that guide us – have been fundamentally questioned," said Paterson.
A decentralised 'club model' has helped And Digital to keep its teams tight knit and in regular contact – something that has been worth its weight in gold over the last 18 months. People also count on the resources and support of a bigger organisation. "This operating model has been so successful that we now have 13 clubs in the UK and our first international club in Amsterdam which opened in March 2021," added Paterson.
He believes that the most in demand skills will continue to be the most technical. "Cloud engineering will be fundamental to all organisational structures moving forward and the talent market is hugely competitive," added Paterson. "Until there is a more level playing field when it comes to skills in this area we will continue to see shortages and companies battling for the best recruits."
According to Paterson it's up to companies to rethink their approach to the talent market and get under the bonnet of what matters to people beyond a regular salary. What's more, in the battle for talent it's not simply as clear cut as investing in recruitment per se.
"It's also about nurturing the talent you already have, providing people with the career support and training opportunities they need to do their job better," he said. "This is perhaps an element that many companies forget."
Corporate responsibility is now a core imperative rather than a nice to have, emphasised Paterson, particularly when trying to recruit the very best talent. "The newer generations of employees won't accept or want to be associated with brands that don't align with their own values, something that's particularly apparent in the current climate when it comes to diversity and inclusivity in the workforce, along with sustainability and green credentials," he explained.  
"We run various training programmes and seminars talking about the issues surrounding workplace diversity. Not only is having a diverse company culture something that should be actively encouraged and nurtured, it's been proven to positively impact the company bottom line too."
In another initiative, one of AND Digital's ANDis takes up a position on the AND Digital board. This sees an individual drawn from any level of the business help to shape the future of the organisation, while giving them the opportunity to voice the opinions of the rest of the company. "It's a great way to ensure the senior team is constantly in touch with the needs of its people, and that it is being held accountable by the people that drive the business forward," added Paterson.
"By sticking to our human-centric approach we've managed to attract and retain brilliant and curious minds, which has led to the natural development of a flourishing and supportive culture and explosive rate of growth in under a decade."
Paterson warned that treating people as commodities will ultimately drive away game-changing talent that could have a huge impact on a business and its growth. "It's about seeing beyond the job title and understanding employees as their whole self as much as possible," he urged. "For example, being genuinely interested in an individual's life outside of work, while being attuned to their ambitions and aspirations, means that you can nurture and harness their unrealised potential. Doing this creates an environment of psychological safety and empowers employees to feel their individual contribution is meaningful – which is an important aspect of staff retention.
"Although we're keen to encourage free thinking and creativity, both vital for success, we also recognise the need to ensure we remain collectively aligned, competitive and commercially minded in an uncertain market. A way of gaining the best of both worlds can be seen in our Big Hairy Audacious Goals (or BHAGs as they've come to be known) which are now set for 2025. One of our BHAGs is to grow by ten times. Another states our mission to help clients deliver tech that makes life better for 200 million people, every day."
These mission statements provide people with a clear and concise set of goals to aim towards day in day out, ensuring that they are always focused on making a meaningful impact in every aspect of work – whether it be towards company growth or in the wider communities. "Having a thousand ANDis all focused and contributing to five company goals on a daily basis will inevitably generate a substantial positive impact by 2025," stated Paterson.