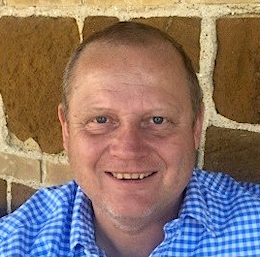 As part of Agilitas' sweeping leadership revamp Mark Dixon was appointed Chairman in March following the departure of CEO Shaun Lynn. Here, the former mountaineering risk taker explains why his move to Agilitas is a safe bet.
Dixon brings 25 years experience in manufacturing and distribution and headed up public and private equity backed companies with turnovers ranging from £55 million to £400 million. Here, we asked Dixon the key questions arising from his appointment...
Why did you take the Chairman role?
My experience working with distribution companies was relevant but most importantly when meeting the shareholders and management team there was a good connection. As a Chairman, my role is to act as a conduit between the company and its shareholders. In the short-term I am acting as CEO.
What's your first impression of Agilitas' channel?
Most of our channel partners are focusing their investments to increase the resilience of their business and customers. We are seeing rapid progression in managed services and consumption-based service models. This will provide a significant opportunity for a pure service business like Agilitas to underpin these efforts.
 
How is Agilitas evolving?
Over the past few years we have witnessed a significant increase in digitisation and advanced technologies. And with skills challenges combined with the global shortage of key components and supply chain complexity, technology businesses are having to determine the trajectory of their organisations and investments to meet the demands of their customers. Agilitas enables these organisations to outsource their inventory supply chain and maintain availability of key assets while accelerating time to value. Moreover, our sustainability and circular economy services help partners compete for business where customers demand help to meet net zero targets.
 
Does the channel need to adapt in other areas too?
End customers simply want to consume technology quicker and ensure it is resilient and increases productivity. Channel and technology organisations will need to adapt to focus more on service rather than the benefits of the product. From a channel perspective it will be less about the strategy of the OEM that counts, and more about the quality in which they supply and service the outcomes they are providing.
  
What service improvements is Agilitas working on?
Developing access to our services digitally to ensure we are easy to do business with and can provide insights on the performance of our services. And the ongoing improvement of our core services and delivery, including remote monitoring to ensure maximum uptime of hardware estates.
 
What market trends interest you most?
Digitisation is removing barriers to global service and logistics. Some of our largest growth clients are seeking to outsource these services to partners who can deploy services globally with ease. The need for end customers to outsource certain operations via managed services is creating an interesting dynamic. The focus on customer experience rather than the flavour of OEM will become more apparent. We are already seeing some winners and losers in the OEM hardware supply chain due to availability, and we will need to navigate a path that enables us to support partners accordingly.
 
What are the ICT channel's biggest challenges?
The availability of investment to support a rapidly changing marketplace driven by digitisation. Along with skills and resource availability to deliver time to value for end customers, while maintaining productivity and minimising staff churn.
What are today's leadership priorities?
I don't think you can go beyond the basics of letting the talented people in your organisation deliver excellent customer service. It is the leadership's task to provide that environment through empowerment, openness, teamwork and development.
 
Biggest career achievement?
The career progress of many of the great people I have worked with over the years.
Role and inspiration models:
Ernest Shackleton who led his whole team to safety from an ill-fated Antarctic expedition; Emmeline Pankhurst who fought for a just cause; and Nelson Mandela who showed so much compassion and forgiveness despite the injustices he suffered.
 
Tell us something about yourself we don't know:
I was an active rock climber and mountaineer. I have been fortunate enough to climb in the Alps, Andes, Alaska, the Himalayas and Antarctica.
 
Your greatest strengths and what could you work on?
Teamwork is my greatest strength, while being more patient is something I have worked on. I could also be a better listener.
The biggest risk you have taken?
As a mountaineer and scuba diver in my younger days I took lots of risks. On reflection, I may not make the same judgements now! Probably the two greatest risks are soloing Mont Blanc by a hard ice climbing route on its Italian side in 1986, and my 130 meter dive on a shipwreck in 2002.
 
Best piece of advice you have been given?
E+R=O (Event + Responses = Outcome) – from Jack Canfield.
 
Tell us about something you've overcome: 
At school my headmaster said, 'Dixon, you may get three or four GCEs but you are more likely to end up in prison'. From that day I never let anyone tell me what I can or can't achieve.
  
Top tip for resellers
People, people, people.