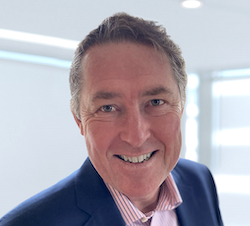 The nation's potential for hybrid working has erupted into mainstream strategy and getting the right technology solution is paramount.
Here, Timico Chief Digital Officer Paul Farrelly outlines the key considerations that should underpin all remote working solutions.
Covid-19 catalysed the start of a new hybrid working dynamic and according to Farrelly connectivity, productivity and security are now front and centre. In particular, we must not trade security for agility. "Special attention should always be paid to cyber security solutions when adapting to a hybrid workplace," he stated. "Cloud-based solutions such as Microsoft 365 help businesses work smarter. However, with employees working in different locations they open the door for more cyber security breaches. Each IT solution needs to be supported by a layer of security that protects the employee."
Cyber security solutions can take many forms, from firewalls right down to the end user device. "Single sign-on and multi-factor authentication products are also widely used as are managed SIEM offerings which alert IT departments or third party companies if an area is compromised, even if the employee is working away from the office," said Farrelly. "A remote VPN provides a securely encrypted connection to the businesses' network, adding an additional layer of security. It allows employees to access the company network from anywhere with a public Internet connection."
It goes without saying that businesses need to be supported by an all-encompassing connectivity solution which allows secure connections to cloud services, while providing employees with access to network resources from anywhere. "Without this, the employee could face considerable downtime," added Farrelly. "What's more, the employee needs to be able to access files and collaborate with other colleagues as if they were in the office. Network platforms allow IT managers to review which software and programmes, such as Outlook or Microsoft Teams, are being utilised by employees the most. They can then optimise bandwidth at the application layer. This means that business critical applications, such as voice, video or even customer facing information, is not slowed down by other network traffic.
"A fully managed backup solution can also provide peace of mind and enables businesses to create a DR plan should anything happen to the IT infrastructure. DR replicates live data, allowing for failover and faster recovery times. This allows operations to remain running and end users working, should the worse happen."
When Covid-19 restrictions eventually lift and more organisations adopt hybrid working as normal, technology could also be used to improve the safety of employees. For example, monitoring physical access to the office building will aid short and long-term track and trace efforts, in addition to raising the bar on health and safety issues such as fires and security breaches.
"Technology solutions like smart cameras will be key here," added Farrelly. "They provide intuitive video and analytics for monitoring behaviours and hotspots which can be viewed via a centralised management platform. As the solution is cloud-based, this platform can be accessed easily from any location, ideal for hybrid working."
Leveraging an IT provider or administrator to employ a Cloud Monitoring as a Service (CMaaS) solution can also be beneficial, noted Farrelly. CMaaS is a managed service system whereby the IT provider can proactively monitor on-premise systems, applications, websites and the IT infrastructure all in one place 24/7. He also pointed out that pre-Covid, if there was an IT issue, the IT department was within walking distance of the employee.
"With hybrid working, special consideration has to be given to how employees contact IT support and raise tickets," added Farrelly. "A reliable telephony solution can help IT handle support calls, email, web chat and two-way messaging, while also collecting, storing and analysing all information on one platform."
Cloud platforms also deliver analytics on data usage through dashboards, providing the ability to make effective business decisions. "It is said that data is the new gold," noted Farrelly. "It is the value and intelligence of a business, so it needs the most attention. By managing and running data and application workloads in hybrid cloud environments there is greater visibility of data, allowing companies to prepare for the future by highlighting where marginal gains are."
Covid-19 has also demonstrated how new workplace practices need to be centered around the employee's needs, with technology playing an important role in this. "For those working from home, they may have childcare priorities which means that working hours could spill into the evening. Therefore, the server, network and applications need to be accessible at all times of the day," said Farrelly.
"Some employees may live by themselves so collaboration and virtual conferencing tools are beneficial in lifting morale and connecting colleagues. It can also be a way for employees to share ideas, hold meetings and give presentations so they continue to feel a valued member of the team despite not being in the office.
"No two organisations are the same and there is no one fits-all solution. Resellers need to ask their customers the right questions from the start to gain a better understanding of the workplace so the right technology is put in place from the start."