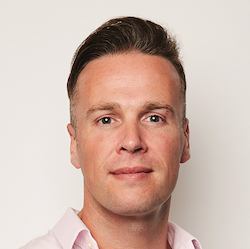 FTTP is primed to speed up business transformation and is an accelerating connectivity upgrade opportunity for partners that cannot be ignored, according to a white paper produced by TalkTalk Business.
Covid-19 has redefined how organisations operate and the channel is in a prime position to build on its strengths to become a critical driver for transformation and growth. Businesses are clearly recognising that supporting new ways of working will help them to remain competitive, but the home is an environment where broadband glitches are increasing in frequency. The report (called The impact of Covid-19 and levelling up hybrid working) notes that for over half of home workers the biggest issue impacting productivity is broadband cutting out or being too slow. This challenge is not lost on 70 per cent of business leaders (across all segments) who can see that staff are not able to be productive at home without fast, reliable broadband.
For the channel, the response of end user organisations to Covid-19 promises much by way of increased investment in digital technologies, including FTTP which will underpin the success of organisations' broader long-term objectives aside from implementing appropriate home working solutions. In the eyes of nearly all channel partners end user organisations' topmost priority is to ensure staff have fast, reliable broadband (91 per cent). Partners also say clients are concerned about maintaining their company culture (74 per cent); training and hiring staff are also key challenges (71 per cent); and many business leaders are worried that working from home may prevent effective collaboration between staff (57 per cent). With companies already developing a more strategic response to Covid-19 and challenges such as those outlined above it is crucial for channel partners to swiftly respond to the opportunity to solve current problems.
It is likely that partners will be pushing against open doors as end users have witnessed first hand the increases in efficiency and productivity of home working and expect improvements to continue, signalling positive attitudes towards investing in the enabling technology, so much so that 50 per cent are likely to downsize their main working location – mostly in the 20 to 49 segment (65 per cent), closely followed by 49 to 500-plus organisations.
While the need to enable home working is well documented, not so obvious is the scope for the channel to solve an organisation's wider challenges and create greater value. As private and public sector organisations look at the long-term landscape in parallel with their current needs the channel will see an increase in end user investments in digital technologies with over 20 per cent of businesses on average intending to invest in connectivity (mostly organisations with upwards of 20 employees. More precisely, 25 per cent of the 20-49 employee segment and 35 per cent of 500 employee-plus firms).
The report shows that private and public sector organisations see Covid-19 as transformative but in many ways their long-term priorities have remained consistent. These include the acquisition of new customers, enhancing the customer experience, cost optimisation, IT infrastructure and investment in digital technology – the hot spot being IT infrastructure in the 250 to 499 employee segment which is rated a priority by 70 per cent of respondents.
A mass shift towards hybrid working and the limitations of home broadband for large numbers of employees is creating a major opportunity for partners
It is not surprising that partners predict a big rise in home working. They forecast an overall 74 per cent swing to the home environment. These observations are borne out by the near 60 per cent of business leaders who say home workers are more efficient due to no travel time, while 80 per cent trust their staff to work from home. Sixty per cent of 20 to 500-plus employee businesses are likely to scale back their main working location as more people work from home; and high numbers across the board intend to invest further during the next 12 months to help staff work from home.
In the report, around 80 per cent of private and public sector organisations confirmed that in principle they would consider paying for business grade broadband connections direct to employee's homes. But the study indicates that over half of partners surveyed say it is unlikely that a business would buy a second line and a further 14 per cent are not sure.
A change of partner mindset is needed because the report suggests that a net total of 50 per cent of all businesses are likely to take up a separate additional business grade broadband line into an employee's home specifically for home working. A close examination of the statistics as they relate to larger organisations implies a significant opportunity for the channel: For companies with 10 to 19 employees - 50 per cent would likely take a business grade broadband line; 20 to 49 employees – 58 per cent; 50 to 249 employees – 59 per cent; 250 to 499 employees – 68 per cent; and 500-plus employees – 65 per cent.
For partners to succeed in maximising this opportunity speed of delivery and flexible commercials for hybrid working are urgent priorities according to 60 per cent of those asked. This reflects a pivotal transition phase in which delivery and commercials are topping the agenda, way ahead of business grade customer support, business service level agreements and other support services like project management, account and field service management.
It is significant that most partners (74 per cent) would offer FTTP to clients seeking fast and reliable connectivity. The combination of these three priorities – FTTP, speed of delivery and flexible commercials – is a sure sign of the urgency and acceleration that characterises a market in a deep phase of transition.
"FTTP is the obvious choice to support the move to hybrid working," stated TalkTalk Business Managing Director for Wholesale Richard Thompson. "The combination of a mass shift towards hybrid working and the limitations of home broadband for large numbers of employees is creating a major opportunity for partners to provide additional services and support to customers.
"In this environment, partners should be well placed to equip customers for the new normal, including sales of additional lines, which they agree would be best fulfilled by an FTTP connection. But our findings suggest it is a bigger opportunity than many think, with only slightly more than half currently promoting business grade lines to their customers and a gap between how enthusiastic customers are about the benefits of this versus what partners think they would value. The importance of adopting full fibre in a timely fashion is crucial. The full fibre revolution has begun and now is the time to get onboard and deliver full fibre to customers. We are at a tipping point of FTTP-led transformation."
• To produce the white paper TalkTalk Business commissioned independent consultancy Quadrangle which consulted with 35 of TalkTalk Business Wholesale partners and interviewed 739 business decision makers and 2,530 employees.
To download the white paper please visit https://response.talktalkbusiness.co.uk/COVID19whitepaper