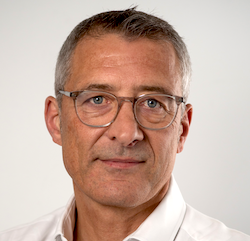 BT Wholesale's launch of WHC Express and Broadband One enables partners to target one-to-ten employee businesses with a digital phone line and ultrafast full fibre broadband speeds. 
"With an additional two million people working from home and remotely in the past 18 months, businesses need access to more flexible technology as they connect with their customers and colleagues when on the move," stated Gavin Jones, Channel Sales Director, BT Wholesale. 
"With WHC Express, channel partners can now offer a new digital phone line for their small business customers that will deliver digital calls over a broadband network, and will replace the analogue phone services which will be retired by 2025."  
 
WHC Express allows users to make and receive calls on the same number across fixed and mobile devices with the same call features such as voicemail, call divert, call transfer and call hold. The voice service is delivered and managed via an online portal.  
 
The Broadband One solution delivers broadband options including FTTP and SoGEA.  Installations, upgrades and orders are managed via a  self-service portal.
"When we talk about a digital future it's tempting to think of it as a far-off date," added Jones. "But the reality is that it's happening now. 
"Businesses of every size need to find a new way to connect when analogue lines are phased out by 2025, and yet there's still a staggering number of small businesses in the UK that are still using legacy lines.  
 
"With our digital capabilities like BT WHC Express and Broadband One, channel partners can now offer their small business customers a voice and broadband combination to help them prepare for an all-IP world well ahead of that deadline."