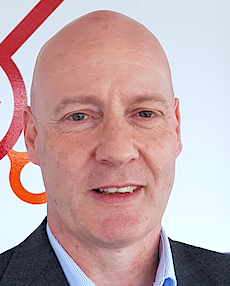 Commsworld has teamed up with HALO Kilmarnock to provide connectivity solutions for a project set to generate £205m GDP and stimulate 1500 jobs.
The HALO Kilmarnock is a £63m brownfield urban regeneration build set on a 23-acre site, formerly the home of Scotch Whiskey producer Johnnie Walker. When its doors open in Autumn 2021 HALO will create a commercial, educational, cultural, leisure and lifestyle quarter of the town, fuelled by renewable energy.
Commsworld will deliver connectivity within the four-story HALO Enterprise and Innovation Centre (HEIC), and the HALO's low carbon emission smart homes, while providing health and education benefits to those living and working at the HALO.
Bruce Strang, Chief Operating Officer of Commsworld, said: "Together we aim to achieve massive, transformational change for Kilmarnock, Ayrshire and beyond, through providing super-fast connectivity to HEIC.
Commsworld will also assist HALO's Kickstart scheme by supporting a digital and cyber skills training programme and providing work placements for HALO's 200-strong digital workforce of young people.
Marie Macklin, founder and executive chair of the HALO, added: "My vision is for the HALO to create a digital army of young people who will gain the skills necessary for successful employment in Tomorrow's World."