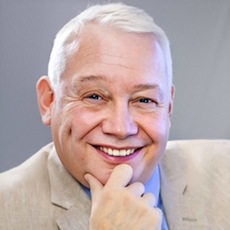 Former GCI-ers Mark Whitehead (pictured) and John Whitty have reunited following the hire of Whitehead as Air IT's Sales Director. 
The firm appointed Whitty as CEO in February when new Chairman Ian Brown kicked off an aggressive expansion campaign supported by investment from August Equity.
The Nottingham-based MSP intends to make bolt-on acquisitions and yield greater organic growth with Whitehead at the forefront of realising its ambitions.
He said: "My experience includes introducing new technologies at the right time that are game-changing for businesses. I aim to help new and existing clients transform in the post-pandemic era."
Along with an accelerated transition to cloud-based technology and infrastructure, Whitehead also noted that Air IT expects future growth to come from its cyber security and business intelligence services. 
"As businesses become more data heavy, there will be increased need to consolidate information as well as greater emphasis on data protection due to cyber security threats," said Whitehead.
Whitty added: "The addition of Mark as Sales Director will allow us to strengthen our service and help clients enhance their businesses as we move into the next phase of our development."
Air IT employs over 80 full-time staff and has more than 500-plus SME customers. The company has experienced 30% year-on-year growth over the past three years.