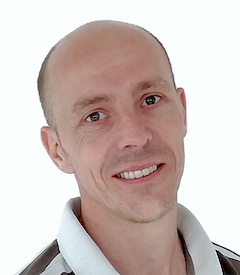 The comms sector's billing segment remains largely defined by its past, with legacy systems holding many resellers back even as demands for integration and AI-type functionality becomes mainstream.
According to Symbiant Technologies Director Keith Pearshouse, the obligation on billing providers now is to help resellers move on and give customers what they need.
What the channel urgently needs is to put legacy billing systems behind it – a stark requirement when brought forward into the context of the evolving technology and commercial landscape. "Billing software has always been at the heart of enabling this evolution," said Pearshouse. "Whether that's from converging project sets onto a single bill, to bringing more ICT product sets into the traditional telco proposition, and now with more services being provided as a service using the subscription model of delivery."
It should come as no surprise that resellers need to offer product, contractual and commercial flexibility, and billing software that does not support these requirements will ultimately hold resellers back, warns Pearshouse. "The traditional monthly billing cycle isn't going anywhere," he stated. "As services are started and ended billing needs to respond with no delays to get a first or final bill. The expectation now is for immediacy."
It is universally accepted that the flexible bundling and packaging of products and tariffs is key. Just as important is simplicity at the point of usage – and the field is open for billing providers that remove complexity. "If resellers need degrees in software engineering to put a customer tariff together they'll seek alternative providers," added Pearshouse. "Most resellers want their billing solution to be more flexible and accessible.
"We have responded by introducing a cloud-based solution supported by APIs to wholesalers, sales management, CRM and accounting packages accessible across a range of devices. Reconciliation of supplier costs to onward billing, especially with dynamic billing periods, is also paramount. Billing systems that add this value and make life simple for resellers will succeed."
On the subject of immediacy and simplicity, automation is another key area. "This takes the effort out of billing processes, customer updates, renewals and billing checks," commented Pearshouse. "The benefits of automation apply whether the reseller manages their own billing operation or works with a billing provider who offers a managed bureau solution."
Value add, supported by strong relationships between resellers and billing providers, have always been priorities – and these requirements provide fertile ground for developing points of differentiation. Yet Pearshouse has observed that the process of billing in itself is perhaps dropping down the list of important criteria for resellers when selecting providers. "Nowadays, all systems are highly capable and can be expected to meet resellers' billing needs – for the core industry product range at least, and increasingly the more complex and specialist propositions," he said.
"But an understanding of end customer data offers resellers the opportunity to tailor solutions by identifying early patterns that may impact revenues, and optimise margins by packaging the right solutions with the knowledge that consumption of any usage-based products within the package isn't going to bust margins. Adding the next layer introduces AI and being able to monitor usage through the month and dynamically adjust packages to best match trends – whether that's the retail package to the customer or the wholesale package being resold."
For Symbiant, breaking industry barriers is second nature, but it has not yet broken the sound barrier. So Pearshouse is ramping up the volume. "Symbiant has been relatively quiet over the past few years, focusing on what we deliver to our established customer base," he stated. "We're now stepping out of the shadows and working with new partners. We're continuing to evolve our SymBILL product and our current focus areas are around improving the resellers' end-to-end operation. In life customer management, contracts and payments are areas that link closely with billing. While not core to billing itself, any processes that resellers have to undertake manually runs the risk of creating a billing issue, so we're exploring how we can optimise these processes.
"We have integrated with Sage for a few years and recently added integration with Xero, an accounting package that is increasingly cost-effective for resellers. Similarly, we have integrated with sales management and CRM platforms. This integration is geared towards making the billing and related processes simpler for resellers thereby giving them more time to focus on their business growth."
It is Pearshouse's hope that legacy billing systems and processes will be consigned not just to memory but to oblivion. "Resellers rightly demand and expect their billing software solution to be able to meet both generic and unique needs," he stated. "They do not want to be held back because of system inflexibility or having to wait in a queue for a new functionality to be delivered, and risk missing out on the opportunity they have identified. Adaptability and customisation has always been important to stay ahead of the game."