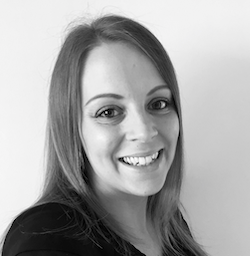 Behind the digital disruption of the market the evolution of billing systems is the big event, according to Samantha Dennahy, Product Owner for Union Street Technologies.
Here, she shares insights into what it takes for billing systems to remain responsive to the needs of an ever evolving market.
Among the factors influencing demand for modern day billing solutions are Covid related market catalysts and the accelerating march of digitalisation – and a big issue now is whether resellers have the knowledge they need to navigate unprecedented industry change. "It's become more important than ever for resellers to truly understand the data they hold for their end customers and the products they currently use," stated Dennahy. "Resellers need to adapt to changes, and the right billing system is a lynchpin to the monetisation of emerging opportunities."
Having the right data at hand in a condensed and understandable format can help a reseller to react quickly to changes within the industry. "Data analysis tools will support a reseller to produce targeted sales and cross-sell marketing campaigns to win more business and drive revenue," added Dennahy. "A blend of facilities will enable resellers to achieve best value, and it is critical that their billing system can cope with this blend if they are to offer best value and compete with rival suppliers."
The blend of functionality in question includes a billing system that is flexible, unlocks new markets and creates stand-out and competitive product propositions. "Portals, apps and APIs are an essential toolkit to give resellers the ability to more effectively connect with end customers," explained Dennahy. "These tools also give the customer more control over their own services and options, and make it easy for them to interact with their reseller at the right time and in the most appropriate way."
Portals and apps also provide a quick and easy way for resellers to market new products and drive additional business, noted Dennahy. "Billing and provisioning go hand in hand so when a billing system expands into automated provisioning, it's powerful," she added.
"A billing system can remove many of the issues that a complicated supply chain can bring. A strong reconciliation process within a billing system will take a lot of the stress out of managing multiple supplier files every month."
The billing system should therefore do all of the hard work and provide resellers with a processed and clear set of data regardless of the supplier. The end customer also benefits as they get one clear and concise bill that consolidates all of their product set, and one reseller to contact and work with. "Putting the power into the hands of the end customer to place orders themselves, directly onto the reseller's preferred supplier, and for the billing to be automatically generated upon completion of the order, saves the reseller time and effort while proactively driving sales and revenues," said Dennahy.
 
Automating the common transactions for reseller businesses helps to reduce costs while boosting productivity. Increased automation can also put more power in the hands of end customers by enabling them to self-serve and buy additional products via resellers' branded portals. "By understanding common issues within the billing environment we can also help resellers to manage customer queries; and we are investing in bot technology to help reduce the burden of customer queries landing on support teams," commented Dennahy.
It is clear for all to see that effective billing and revenue assurance is key to ensuring profitability. Information is powerful but it can be difficult to get hold of in the right format, especially when dealing with large volumes of data and disparate source systems. "Having all data in one billing system has benefits for the reseller, making management of their end customers and their products simpler and more effective," reiterated Dennahy. "Presenting this data back to end customers so they understand their bills and do not bombard support departments with queries and demands for credits is critical to the success of a reseller's portfolio."
She also noted that if a reseller's system can understand and bill cloud usage and licencing effectively, and in a way that end customers can understand, then the advantages of cloud solutions can be realised without taking margin risk. "Our vision is to help partners become bigger, better and more profitable through the suite of new cloud-based software products we're bringing to market," commented Dennahy.
"We plan to revolutionise the sale to bill process, focusing on automation, empowering the end customer and providing partners with the insight they need to grow and shape their business. Consultancy services help partners unlock the true value in their customer base. This will also help our partners to optimise costs, allowing them to develop more competitive propositions and generate more business."