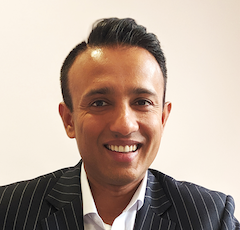 Borehamwood-based MSP Redsquid has acquired Wantage located comms provider Ridgeway Telecoms and signalled another potential acquisition in the IT space next year.
The Ridgeway transaction forms a key part of Redsquid's broader buy and build strategy and augments the purchase of 5Com in 2016.
Ridgeway was established over 20 years ago and operates as a wholesale provider of UC, connectivity, mobile and data.
The deal adds new skills, capabilities and solutions to the Redsquid portfolio and doubles its wholesale billing.
The Wantage office also strengthens Redsquid's presence in the burgeoning Thames Valley region.
Redsquid CEO Sohin Raithatha (pictured) confirmed that the Ridgeway team and office will remain in place.
"Ridgeway has a lot to bring to Redsquid, including knowledge and experience in the telecoms industry," commented Raithatha.
"Having recently invested in a new CFO and Sales Director, as well as numerous other vacancies, Redsquid is now well positioned to not only continue to grow organically, but aims to complete a further two acquisitions in 2020, with the next target being a managed IT service provider."
Redsquid Sales Director Michael Ianiri added: "I'm excited by the challenge of significantly growing the synergies between both companies."