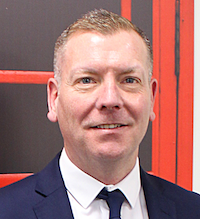 Incentives for hosted sales require a revamp if market potential is to be more fully realised, according to NTA Channel Sales Manager Justin Blaine who believes a strategic overhaul of the company's pricing structure and new cashback scheme will provide a boost to the market, and catalyse at least 35 per cent growth this year for NTA while increasing partner numbers by 50.
Blaine joined NTA two years ago, teaming up with founder Paul White to offer the channel something different. Steady growth ensued on the back of NTA's simple per-seat hosted offerings and white label solutions which saw the partner base grow to 100-plus, with an additional 30 per cent increase in reseller recruitment during the past six months. Not surprisingly, Blaine is confident that NTA's cashback incentive will be a game changer and lure more resellers into the NTA 'family'.
The premise of the scheme, which has been six months in the making and officially launches this month, is to give resellers an alternative to other pricing models and ease their journey in adopting hosted telephony, claimed Blaine. "We believe a lot of resellers are struggling to monetise the offering and change from the usual large lumps of cash coming into the business from hardware sales," he explained. "Switching to the recurring revenues model can often cause hardship and cashflow problems. We spoke to many existing and potential resellers and found that depending on the deal size, some of them were financing a hosted sale so they could make some immediate revenue and margin.
"What we are now offering is a complete bundle where they can buy the seat, have 2,000 inclusive minutes - so no bill scares - and generate profit from day one. After the initial cashback partners continue to earn incremental revenue during the life of the contract. This gives them a halfway house. For example, selling 10 hosted extensions to a customer on a five-year agreement would give a reseller £500 cashback from NTA, which they can use to pay the salesperson, fund engineering services or provide income onto their bottom line.
"It's a simple model: Resellers sign a contract, a direct debit mandate and commit to one of their staff attending a one-day training course. This gives the reseller the tools to programme the portal and set up all the features an end customer may require. We create an account for them on the portal and they can then create customers under their own top-level account.
"At this stage resellers can request a white label offering which enables them to give their customers access to manage their own handsets and programming. The reseller's customer can then log into the portal via their subdomain - for example, hosted.telephony.easycom.co.uk - and then it is completely branded as their platform. NTA is hidden in the background and offers 24/7 service and support 365 days a year, monitoring the network to ensure reliability and resilience of the platform itself."
Blaine noted that partners adopting the fully white labelled option also gain access to the embedded billing engine within its platform which comes free of charge. "The reseller can then sell the solution to their customer and add the seats onto the platform via either the three or five-year terms, and we dispatch the handsets and pay their cashback up to a maximum of 45 days later," stated Blaine.
He claims that over a five-year hosted contract resellers could earn 'five figure' margins. "It's the big incentive resellers are seeking to make the switch," stated Blaine. "With this model they could also charge the customer for the minutes we provide for free and sell or rent the handsets we also provide for free within the seat price, giving them more margin opportunities. Whatever scenario they are in, they can mould the pricing to suit the end customer's budget and specific requirements. We believe this is ground breaking, and when resellers start to receive thousands of pounds in cashback it will spur them to focus on selling hosted telephony."
NTA began its commercial life in 2001 and swung its focus onto the channel in 2012 since when it has become a 100 per cent reseller business with big plans for the 2018 product and service pipeline building on its restructured commercials. "We have ambitious growth plans and will continue to be disruptive - it's fun," stated Blaine. "The NTA development team never stop in delivering new features and implementing new functionality to our platform.
"Vendors like NTA within our industry are no different to resellers. We are constantly trying to adapt to the changing landscape and come up with new initiatives that in turn help us sell more and deliver profitability. After all, we are all trying to make money and deliver security for ourselves, our families and our staff."•