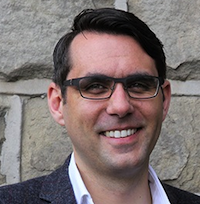 Sheffield-based wholesale hosted telephony provider VIP VoIP is on the hunt for 20 more channel partners this year and is offering a free four week trial of the platform.
Sales Manager Mathew Dale (pictured) hopes the platform's ability to adapt base solutions around any application will attract potential partners
"The platform is offered on a wholesale basis where resellers can administer and add new customers via a simple to use web portal," said Dale.
"Resellers can also brand the portal should they want to provide admin access to their customers."
Southampton-based IT solutions company Fourth Pillar was attracted by the VIP VoIP platform's multi-tenanted architecture and ability to customise each solutions.
Fourth Pillar has been a VIP VoIP partner for four years and its Director Darren Jacob said: "The pricing allows us to be creative in how we package the service to our customers, often bundling it into our support agreements, ensuring our high customer retention levels."