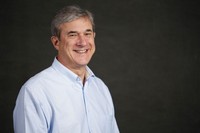 A range of top quality speakers have been lined up to educate and inspire delegates at the Managed Services and Hosting Summit 2017 which takes place at 155 Bishopsgate, London, on 20 September 2017.
With selling managed services and customer engagement a major priority for many, research director at Gartner Mark Paine (pictured) has been confirmed as a keynote speaker and his talk will focus on 'What It Takes To Sell Digital Business Solutions'.
Co-organisers IT Europa have also confirmed that David Reimanschneider, from M&A specialists Hampleton, will present on the key area of how to build value in a business, whether for expansion or sale.
And with GDPR implementation and compliance demands just months away, the event will also examine the implications for managed services providers with a presentation from leading expert Renzo Marchini, partner in legal firm Fieldfisher and author of 'Cloud Computing: A Practical Introduction to the Legal Issues'.
Among the other speakers will be several managed services firms, talking about their experiences. There will be advice and ideas from: Nadia Karatsoreos, MSP Manager of Channel Development at SolarWinds, who will discuss 'Becoming best in class'; Phil Sansom, MD EMEA at IT Glue who will outline 'A leaner, fitter, smarter MSP'; and Rufus Grig, CTO Maintel who will examine 'Exciting new opportunities for the MSP in an information rich environment'.
"With the ICT channel in a state of flux and the latest Gartner report saying that services will be the top growth area for the industry for at least 2017 and 2018, the process of change is rapid; channels looking for answers won't find a better place to come and do their analysis of the market," said event director John Garratt, editor of IT Europa.
Registration is free-of-charge for qualifying delegates including director/senior management level representatives of Managed Service Providers, Systems Integrators, Solution VARs and ISVs. Potential delegates and sponsors should visit www.mshsummit.com for more information.