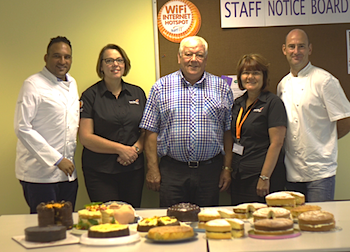 Sixteen bakers from South West Communications Group went head-to-head with a charity 'cake-off' competition. The event was the latest leg of a year-long inter-departmental competition.
Two people from each of the eight teams were invited to bake a Victoria sponge or a cake of their choice.
?The judges of the 'cake-off' were top chefs Michael Caines from Gidleigh Park, and Matt Mason, from Jack in the Green, plus South West Communications Group's CEO and Chairman Tony Rowe.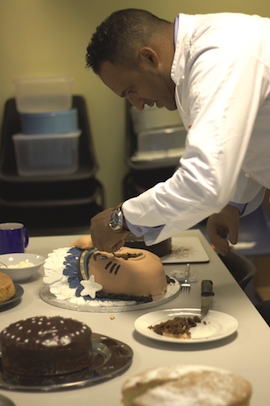 Caines said: "A fantastic cake competition with some delicious cakes, although more impressive was the imagination and creativity that went into them. There was not a bad cake among them."
Mason added: "Fantastic effort. A huge array of individual and authentic home baked cakes that are a real credit to the bakers."
The winner of the Victoria sponge competition was Jackie Mead while Mandy Jolly won the freestyle category with her Chiefs fruit cake.
Any remaining cake slices were then sold to staff which raised nearly £100 for the Exeter Foundation.