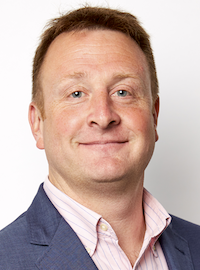 Network reliability and running multiple services over a single pipe with the option to segregate bandwidth and prioritise critical data traffic are key features of TalkTalk Business's new cloud-ready connectivity products.
"These products offer businesses with single or multiple premises a smarter way to connect their premises to one another, and to the Internet," stated Duncan Gooding, Chief Operating Officer. "This is crucial as more businesses host their critical services on the public or private cloud."
 
The service is available via a range of access options from broadband to 1Gb connectivity and will be offered in public, private and hybrid form. Optional 'boosts' include Business Wi-Fi, Enhanced Monitoring, Mobile Back-up and Private Cloud Connect. Customers can also add IP Voice, SIP Trunks and Hosted Voice.
"There are more demands on business networks than ever before, with reliability crucial as more and more services migrate to the cloud," added Gooding.
"TalkTalk Business' network offers 99.995% core reliability and a range of business continuity options through network resiliency, multiple supplier resiliency and mobile back-up."
The company claims 60% more local coverage than BT and boasts multi-terabit direct peering partnerships with over 330 global cloud providers.