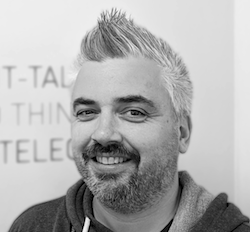 Simwood claims to have created a winning formula for delivering fit for purpose GDPR and PCI compliance solutions to large financial businesses and has displayed agility and speed in meeting their requirements.
"Our strengthening presence in PCI compliance and security has prompted a significant increase in enquiries about the applications we build and bake into our network for these Goliath financial institutions," stated MD Simon Woodhead. "We've been quick to respond to GDPR."
One of Simwood's prime goals is to combat security threats and tackle privacy issues at their roots, and do so quickly.
The company's proactive approach has gained traction most notably in the finance sector where security and compliance demands are high - and far more critical in the wake of GDPR.
Simwood's network carries 60% of the world's credit card transactions and its success in providing GDPR compliant solutions has generated significant interest from organisations seeking a watertight response to the new data privacy regulations.
"For the last two years we've been doing a lot of work in this space for our financial ultimate end users, given that telephony is a key tool in the fraudsters arsenal for unrelated crimes such as credit card fraud," stated Woodhead.
His mission is to enforce encryption and put a spotlight on the issues that, he says, many other service providers prefer to keep in the dark - despite them being entrusted with guarding their customers' security.
Meanwhile, most organisations are oblivious to the risks they face through no fault of their own.
"As an industry collective we're deceiving the market by allowing misplaced presumptions of privacy and security to persist," he said. "The privacy and protection that customers assume they get from 'me too' organisations is largely non-existent.
"With more education, every business in the UK will be outraged about the total absence of protections from most service providers. They'll be looking for service providers that can fix that, backed by carriers that know what they're doing and care."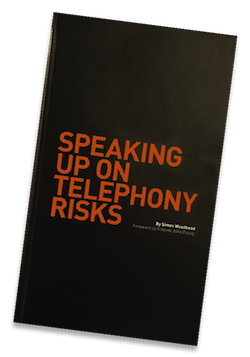 One of the latest examples of SimWood's good practice in combating cyber criminals and fraudsters is a new book written by Woodhead himself which reflects his pioneering work and experience around telephony related fraud.
Called 'Speaking up on Telephony Risks', the book speaks volumes about Woodhead's mission to persuade end users (along wth ITSPs and carriers) to care more about encryption.
The work also aims to educate end users about the privacy and security challenges that sit right under their noses, which is why Simwood has sent the book to all UK companies with a turnover of more than £50 million.
"We want to expose the risks they face that not all providers share," added Woodhead.
"We've built many solutions to assist in identifying where telephony is being misused and would welcome conversations with service providers."
Simwood has also made the book available to other interested parties that meet the company's criteria.