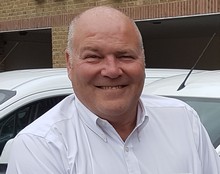 Kent based office technology and IT specialist Blackbox Solutions, has expanded its team with the appointment of data security expert Stephen Nolan as Compliance Officer.
Nolan is responsible for reviewing company procedures to ensure operations, for both print and IT, are in line with the new General Data Protection Regulation (GDPR), which comes into force in May 2018.
Nolan's appointment will also enable Blackbox Solutions to offer GDPR guidance services to new and existing clients.
Commenting on his role, Stephen said: "Blackbox Solutions is expanding throughout Kent and London, and I'm looking forward to guiding the team through the next few months as we prepare for GDPR.
"The new regulation is long overdue. Many organisations will need specialist support to guide them through GDPR and how it will impact their business and it will be my job to help companies through this process and to make it as stress free as possible.
"One of my first tasks since joining Blackbox Solutions was to oversee the company gaining its ISO 9001 and ISO 27001 certificates, and I am proud to say we were recently awarded these accreditations."
For the past three years Nolan has worked as an independent security consultant and has been advising the company on security, financial and insurance related matters.