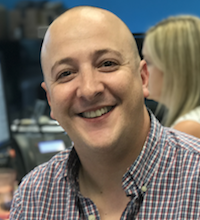 Mark Proops (pictured) has joined Pragma as Head of Technical Operations, moving from Civica Cloud and Managed Services where he worked for nine years.
His experience includes heading up a mix of technical support teams including network operations, data centre management and infrastructure support.
Proops will build on the reseller support structure for Pragma's Ericsson-LG iPECS cloud and UC proposition.
With new Ericsson-LG iPECS on-premise, cloud and UC application products in the pipeline, Proops will also focus on training reseller technical engineers.
Will Morey, Sales and Marketing Director at Pragma, said: "We welcomed Mark Proops on-board to further strengthen Ericsson-LG position in the market. His wealth of experience and capabilities will help us to continue moving our technical support offering in the right direction."