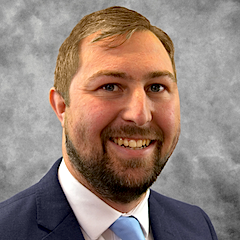 Purdicom Sales Manager Steve Kent has been promoted to Sales & Marketing Director. He joined the company in 2015 and became Sales Manager in May 2017, a move that catalysed quarterly revenue growth from 4.2% up to 84% in Q3, delivering overall annual revenue growth of 40%.
Q1 this year is up 45% on the same period last year.
Purdicom MD Hugh Garrod said: "Steve has brought a fresh, hands-on approach to the role of Sales and Marketing Director. His cohesive brand of leadership has provided indisputable results in a short period of time, setting Purdicom on the fast track to another record breaking year."