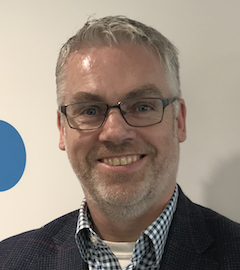 The appointment of ex-Elite Group COO Russell Horton as FluidOne's CEO sees former chief exec Piers Daniell become Chairman. Daniell founded Fluidata in 2004.
Horton's previous experience includes leadership roles across the telecoms and IT sectors including senior positions at Daisy and Vodafone.
John Taylor, Director of Investments at Rigby Technology (part of FluidOne parent company Rigby Group), said: "The market opportunities are significant for FluidOne which is now in a great position having successfully merged cloud and data communications business Fluidata with mobile business One Point.
"Russell joins with a wealth of experience across the sector in cloud, data, voice and mobile services having aided the growth of Elite over the last three years."
Daniell added: "Russell has worked in a diverse range of organisations from start-ups to small and large businesses, in entrepreneurial and corporate styles, at companies including Daisy, Isis Telecommunications, Flexphone, IP Integration, Vodafone and Elite Group, as well as running his own consultancy for many years.
"Russell's strategic leadership, motivation, drive, team focus, innovative approach and sector knowledge really stood out in our selection process for the role."
Horton added: "I will be working with Piers and the leadership team to finalise our five year strategy and then announce my vision for the business."