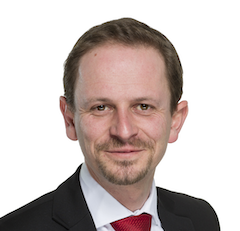 A mental wellbeing workshop conduced by MHA opened minds at Virtual1 as the company seeks to ensure the long-term mental health of staff.
The sales team at channel-only cloud and connectivity business Virtual1 has been one of the first to benefit from a mental health and wellbeing workshop run by new ICT industry charity Mental Health Associates. The organisation was founded by comms industry veteran and CEO Peter Orr (who led the workshop) and comprises a group of trustees dedicated to alleviating the negative effects on mental health of the coronavirus pandemic and other stress points, urging all those affected to not suffer in silence.
Virtual1 Business Development Director Simon Durrant (pictured) stated: "In 2019 we launched an internal Mental Health First Aid training course by MIND. We now have nine mental health first aiders trained to help employees find the support they need to stay well. The last 12 months have been dramatically different for all our people, and we have recognised that the sales environment during the pandemic has been even more pressured, not just for us, but for all businesses within our sector. So, we reached out to Peter to help our sales employees effectively manage their stress and to spot signs of early distress in the workplace and community. We had some great feedback from the team."
One team member stated: "I should have asked for help rather than just trying to deal with it on my own. I thank Peter for being open about what he has been through himself. It shows that very successful people can encounter these issues too."
Durrant noted that another team member reached out to become an associate of MHA to continue their own development and to help support the wider team. "This has been a great initiative," he added.
Orr maintains that after a year of virtual working, checking in on the mental health and wellbeing of staff has never been more important. "Isolation is a theme emerging from calls and workshops, and staff are feeling the impact of the national restrictions and trying to deliver work targets without regular face-to-face contact with their team," he said.
"It is so important to recognise this and to encourage people to talk. We believe companies would really benefit from MHA workshops and are keen to offer these to small and large ICT organisations. We can also join an existing meeting for a short agenda item to discuss mental health awareness. Early detection of poor mental health can help your teams get back on the road to success."
The free one-hour virtual workshops help with early detection of mental health difficulties and include understanding mental health, identifying when mental health is worsening, exploring through case studies, looking from a sales perspective and offering options for support.    
 
For more information please visit www.mentalhealthassociates.co.uk.
If you need help urgently call 03301 244 338.
MHA needs your support – to donate please visit https://uk.gofundme.com/f/mental-health-associates