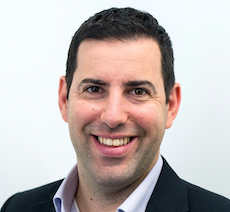 MSPs are most effective when deploying integrated Teams and telephony supported by AI and robotics, according to T-Tech Managing Director Daniel Teacher.
Teacher's background speaks volumes on T-Tech's outlook and trail blazing pedigree. Having always been fascinated by emerging technologies in youthhood Teacher secured a job with Sony as an engineer prior to undertaking a university degree in IT and finance. Next came a four year stint at Deloitte as a consultant on large and important transformation projects, gaining enterprise skills and experience in setting goals to modernise technology systems for growing SMEs.
Teacher established London headquartered T-Tech in 2010, initially as a service provider to SMEs. "The vision wasn't just to be any service provider, but to really push the boundaries, challenge the status quo and bring enterprise skills into the SME space. In my previous role at Deloitte I developed strong relationships with lots of owner managed businesses and felt they never got the service they needed. A common pain would be that IT and communications was poor, constantly impacting on productivity. This, I thought, was something I could provide a solution for as a trusted partner who can advise and input the right technologies. So I developed T-Tech into an IT service provider and a consultancy for businesses looking to be strategic about their IT."
 
To create a one-stop MSP to SMEs and bolster its Microsoft Teams proposition via the addition of telephony T-Tech acquired Suffolk-based Ladybird Communications in December last year. Ladybird operates as a standalone division within T-Tech Group and its Head of Telecoms Melvyn Bird had previously worked on projects with Teacher for a number of years. The acquisition came to fruition last month with T-Tech's integration of hosted UC and Microsoft Teams, delivering call functionality without the need for additional hardware or equipment.
Robotics is the first piece of software I have seen that has a true business case
"In launching Teams we drew a lot of attention to our development capabilities," stated Teacher. "We acquired Ladybird mainly to enable our customers to source a full Microsoft Teams solution. Although Ladybird continues to operate as a standalone division we are excited about this merger and how we can combine our resources."
T-Tech is a Microsoft Gold partner and currently employs circa 50 people. Teacher expects to hit the £10 million revenue milestone within the coming years by ramping up T-Tech's work in the SME space, and with a strong emphasis on the accountancy sector. "A number of our customers are accountancy and financial firms, but we also operate within the education and charity space too," added Teacher. "Our target market focuses on working with the top 100 accountants in the UK. As part of this we have developed deep industry knowledge, insight and specific industry solutions, and we expect to work with more organisations in this sector in the future."
For accountancy firms, T-Tech's in-house IT team has created tailored solutions that deliver effective practice management based on intelligence, automation, CRM, MTD, support, Office 365 and cloud hosting, iManage and Azure, digital signing and electronic LOE. "The accountancy market is on the cusp of a new era with ever more regulation and technological disruption," explained Teacher. "Partners and practice managers need to adapt to meet the new demands from customers and staff, or risk losing their edge. We work closely with partners to help them drive their practices forward, utilising technology and how it can transform their practice, delivering efficiency, increased knowledge and better decision making from concise reporting, and a more engaged workforce."
Teacher's expansion plans also include conveying enterprise management consultancy and enterprise technology solutions into the SME market, and bringing new technologies to customers like robotics and Teams with telephony. "We were among the first to market the virtual workforce, and we intend to fully develop this function over the next few years," he added.
Teacher refers to T-Tech's partnership with Microsoft as a 'significant relationship at all levels'. "We are fully aligned to its strategy, and with Teams you can expect true convergence of IT and telecoms into one solution," he noted. "Our biggest opportunity resides in robotics, AI and Teams. Lots of SMEs struggle to get efficiencies. Robotics, for example, is the first piece of software I have seen that has a true business case.
"As with Microsoft Teams, this is a big play for us and will be a true challenger to all markets. Home and mobile working is also crucial. The modern workplace with agile and flexible working is something we and all businesses should be striving towards. We are energetic advocates of this modern way of working because people don't realise that it's what they need. Technology is transforming the workplace, and this is what we want to help our customers to achieve."