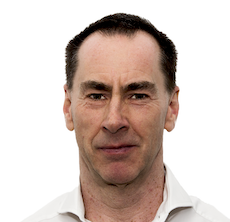 For Charterhouse Voice & Data CEO Mark Brooks-Wadham national coverage beckons, and acquisitions in the UC and cyber space have a big part to play in creating growth.
Charterhouse was established in 1993 by Brooks-Wadham and David Doherty. Brooks-Wadham began his career with document solution provider Copymore and the shift to IT and comms seemed a natural progression. Doherty had a facsimile background. In a meeting of minds the pair anticipated the impact of an emerging technological revolution, and they felt that customers could be far better served than was the norm at that time. So Charterhouse started life as a business plan sketched out in London's Charterhouse Square (hence the name), and soon afterwards the company occupied a small office in Shoreditch housing five people. The founding vision – that the customer journey and experience is paramount – quickly paid off with revenues of £1 million achieved in the first year.
Today, Charterhouse has over 1,000 UK-based customers spanning all industry sectors and the company supports its clients domestically and internationally where required. The headcount currently stands at 135 with a turnover of £25 million, up from £20.5 million in 2017 and £19.3 million in 2016. A strategic change of direction late last year saw Charterhouse secure PE investment from August Equity. The deal created a platform for acquisitions that will help the business to treble in size over the coming four to five years and become a circa £75 million nationwide operation. "Organic growth has always been fundamental to Charterhouse and will remain at the centre of our strategy," said Brooks-Wadham.
"However, by partnering with August Equity we have gained access to funding and its acquisition experience with organisations such as Secure Data, which will help us to become a nationwide operation. The expansion campaign is a strategic imperative. We are not attempting to be the biggest, but we do want to be the best for our customers. This will be achieved through both organic growth and acquisitions that add to our portfolio and extend our geographic reach. We want to talk to cyber and UC businesses ideally in the £5 million to £20 million turnover range."
Brooks-Wadham believes that there is an opportunity for a fully fledged communications and cyber business to service the market on a nationwide basis – and that Charterhouse needs to strike while the iron is hot. "The challenges associated with this will be to continue to build the right team, while attracting the right acquisitions that will add new capabilities and geographic reach to our offering," he commented. "In doing so we must ensure that we maintain the culture we have nurtured over the last 25 years, and retain and develop our relationships with existing vendor partners while integrating new ones."
We have a great opportunity to become a truly national collaboration and cybersecurity partner for UK organisations
As part of its growth strategy Charterhouse launched a customer portal and in-house 24/7 NOC last year. "Further development of our NOC, combined with the introduction of a SOC will play important roles in the ongoing support of our customers," stated Brooks-Wadham. "We have a great opportunity to become a truly national collaboration and cybersecurity partner. So much so that in hindsight I would have brought investment into the company much earlier. I would also have entered the cybersecurity market five years sooner."
Charterhouse expanded its portfolio to include cybersecurity in early 2017, developing relationships with vendor partners including Palo Alto Networks and Darktrace. Both partnerships are thriving, with Charterhouse achieving Platinum status with Palo Alto Networks and becoming one of the largest Darktrace partners in EMEA. "Our expanding cybersecurity practice is being enhanced with identify access monitoring and secure email," added Brooks-Wadham. "In conjunction with our network monitoring offering TOM (Tech Ops Monitoring) we are able to provide complete end-to-end management of any IP device on the customer's network 24/7."
Charterhouse's proposition is segmented into three distinct categories – Secure, Connect and Collaborate. As well as Palo Alto Networks and Darktrace, Charterhouse's vendor partners include Rapid 7, XQ Cyber, Virtual1, Gamma, BT, Colt and Mitel, along with EE, 8x8, Vodafone and business process vendors such as Docuware. "We integrate these different products and services to provide bespoke solutions for our customers," stated Brooks-Wadham.
We want to talk to cyber and UC businesses ideally in the £5 million to £20 million turnover range
With its strong product portfolio, technology integration and service expertise Charterhouse is able to support all industry sectors. Recent high profile wins have been in the sports and entertainment sector, a UK-wide retail deployment, a security conscious real estate organisation as well as a number of professional and financial services organisations. "Propositions are changing at an increased pace," commented Brooks-Wadham. "For example, in security we constantly monitor the sector, test solutions and when satisfied they are of value to our customers, on-board them to the portfolio.
"All of this means that every part of the business must be aligned. There will be different requirements and cost implications whether it be engineering, provisioning or project management. Furthermore, companies in our space require a well developed understanding of the future combined with the capability to deliver and monetise these new services and product sets. As ever, we often sit between the customer and the likes of our partners, needing to understand the customer journey and their requisite needs, adding value at every stage."
Another strong market trend at the forefront of Brooks-Wadham's mind is the rise of agile workforces, and Charterhouse is currently evaluating solutions to help drive this growth opportunity. "Vendors are now embracing video conferencing to the desktop and driving true mobile integration," he commented. "Charterhouse is helping to lead the way in deploying these solutions. We also recognise the need to automate for our customers. This means delivering secure access to tools and designing business processes for employees so that they can drive an exceptional customer experience – that's the new currency today."
Just a minute with Mark Brooks-Wadham
Role model
My grandmother, always fair and patient. Led by example and engendered confidence with all those she engaged with
What talent do you wish you had?
To be more of a technologist
Tell us something about yourself we don't know
I competed in many triathlons and marathons with the subsequent broken wrists, feet and ribs to show for it
Name three ideal dinner guests
John McEnroe, I love his genius and fiery disposition, and complete fear of losing; Bono for his music; and Henry Marsh, a neurosurgeon. After listening to one of his talks I understood what pressure really is
 
What possession could you not live without?
My Garmin Forerunner 935
Your main strength and what could you work on?
I'm collaborative yet comfortable in making the final decision. But I could work on my fear of failure, which perhaps makes me too conservative at times
Best advice you have been given
Worry about what you can effect, not what you can't
One example of something you have overcome
Chronic asthma as a kid
If you weren't in ICT what would you be doing?
Running some other tech business
 
Biggest risk you have taken?
Risking all of my net worth and capital in setting up Charterhouse
Greatest career achievement?
Building Charterhouse from scratch to a £25 million business