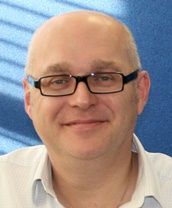 OK, I've got to say GDPR, but I'm not here to sell expensive consultancy to bring back all those dreadful memories of BS5750 and Y2K, writes Clive Jefferys of telecoms recruiter JMA Network. However, as the new age of opt-in, consensual data dawns, the impact on employer recruitment processes will be far reaching.
Fortunately for recruitment agencies, the basic principles of this new landscape already underpin what we do. We receive candidate data consensually, by direct approach or through third parties like jobsites.
This can be kept for any reasonable period, as our core business function is to market candidates to multiple potential employers.
Duty-bound by UK law, we already safeguard personal data and use it only for legitimate purposes.
The key word is 'legitimate' and this now has an impact upon employers.
Unlike recruitment agencies, companies generally will not have a good reason to retain the details of any unsuccessful candidate.
Rejecting an application inherently removes the justification to keep personal data, so it should be deleted to avoid any possible contravention of GDPR.
In effect, recruitment consultancies may make multiple attempts to place a person in work, but employers only have one shot at it.
So it seems that the future of recruitment will now hinge around who has the most 'legitimate' right to retain precious candidate data.
The Information Commissioner's Office reassures us that the 25th May is not a deadline, it is just the beginning.
Of what exactly, only time will tell!