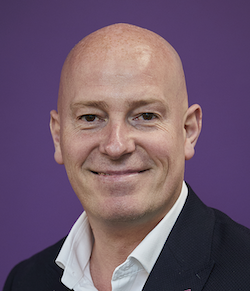 Digital Wholesale Solutions is to demerge from Daisy Group following a partnership with Inflexion which sees the private equity firm make a significant minority investment in the business. The demerger, which values DWS at £1bn, is the final step in separating DWS from the Daisy Group.
As part of the transaction, which was signposted on January 5th, the majority of the shareholders of Daisy Group are reinvesting directly into DWS.
DWS is a high growth, channel-only software platform business providing IT, communications and cloud products and services on a wholesale basis to over 6,000 UK partners, from vendors including Vodafone, O2, BT/EE, Microsoft, TTB and Virgin Media Business. 
Its services are targeted at resellers serving SMEs in the 10-250 employee range.
DWS's CEO Terry O'Brien (pictured) will remain in post, leading the business with the support of his existing management team. 
O'Brien commented: "The announcement is brilliant news for DWS, brilliant news for our vendors and most importantly brilliant news for our partners. 
"From the get-go, it was clear that Inflexion shared our excitement about the UK channel community and the huge potential for growth as SMEs increase their investment in digital technology. 
"I'm delighted that Inflexion is joining our team, where we are obsessed with building a great channel-only business, delivering great products and a great experience for partners through a great platform."
Matt Riley, founder of Daisy Group and who will remain as Chairman of DWS, added: "In a fast moving, dynamic, highly competitive market, with customers demanding more from their partners, we made a strategic decision to separate our direct and indirect businesses to provide better focus and agility. 
"The change has reignited the growth in all our businesses and today's announcement is the next step on that journey."
Simon Turner, Managing Partner of Inflexion, commented: "The business Matthew and his team have built up is testament to what the hard work of an ambitious entrepreneur can achieve. 
"DWS is exceptionally well placed to continue its organic and acquisition led growth as it builds its market position further. 
"We look forward to partnering with Matthew, Terry and the whole DWS team as they continue on their impressive journey." 
The investment is subject to regulatory approval.