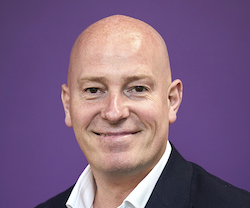 Digital Wholesale Solutions' (DWS) acquisition of Giacom provides the channel with a strategically precise response to the converging marketplace, according to DWS CEO Terry O'Brien and Giacom CEO Mike Wardell.
The acquisition is a wake up call for ICT resellers and a strategic leap from which all forward looking channel organisations can take a steer. According to O'Brien the move is also timely and just what the channel needs. "We are two businesses with high growth in different sectors coming together to form something bigger and better," he commented. "This is a huge step forward in our plans to support an ever converging ICT partner channel. We can help Giacom with UC, connectivity and mobile. Equally, Giacom brings all the capability to help telco resellers really get into that cloud and software marketplace. It's great news for everybody."
In its last financial year ended July 2020 channel-only Giacom generated almost £49 million revenues, £6 million EBITDA and is on track to hit circa £62 million revenue this year. As well as a revenue boost the deal gives DWS access to 3,000-plus IT reseller partners, a complementary skill set and adds expertise in cloud services and software including Microsoft 365 and Azure, security and back-up, which Giacom delivers to over 70,000 end user SMEs through its partner network. O'Brien noted that the deal marks a key turning point in DWS's long-term converged comms-SaaS strategy. "I want this to feel like a merger," he said. "Giacom is a centre of excellence which will be great for our combined 5,500 partners."
Giacom, which has around 80 staff and just passed the milestone of one million product licenses sold, will continue to operate from its Hull base with all staff and the existing leadership team headed by Wardell in place. Wardell, who is a former KCOM Group Finance Director, moved to Giacom in 2016 as FD before becoming MD in April 2017 and CEO four months later.
Strong pedigree
Giacom was founded in 1999 as a dial up Internet provider and moved into web hosting in 2003. Three years later it built an email security product and in 2010 launched a hosted exchange email platform which became meat and drink business for the following five years. "In 2016 we made a significant change following LDC investment and moved into a marketplace model," explained Wardell. "To provide customers with the best products and services we worked with as many vendors as we could to help our existing base move forward.
"But it's about a lot more than providing access. In the software world you need to manage licences – it can be quite complicated in terms of APIs for example. We also put a lot of effort into digitally empowering partners and helping them to enable their customers to transition to the cloud. That includes marketing, training and support. Our focus is helping customers to be as efficient and effective as they can be. What does that mean? It's about the right platform, the right products and the right technical support. And to drive efficiency we need to make everything frictionless, clear and simple. That's where we hang our business."
In 2016 Giacom had two key assets – a strong IT reseller and MSP base and a platform; and in 2017 there was a change of investment from LDC to Livingbridge. The go-to-market strategy clearly paid off in spades with revenues shooting up from £6.9 million at the end if 2016 to over £49 million today. Small wonder Giacom has been a Sunday Times Tech Track 100 company for four years on the trot. Why sell to DWS? "Livingbridge was in its third year of investment and we exceeded the plan it put in place," explained Wardell. "From our point of view we wanted to continue to grow the business and do something different, and the convergence of IT and comms is key. We've never put comms, broadband and mobility to our customer base. We've not had the expertise nor strengths and would have compromised our vision.
Giacom brings all the capability to help telco resellers get into that cloud and software marketplace. It's great news for everybody
"This became a problem because to provide the best support for our customers we need those products and expertise. The world is converging. So for us to continue to scale and do the right thing by our customers DWS was the perfect choice. Our cultural alignment and use of language resonates, as does the way we look at our customers and staff, and importantly how we invest in the continued development of our platforms to make it easy for partners to work with us. It is clear that the two businesses are a great fit and the opportunity is huge. Giacom has grown a lot, but the journey has only just begun. We're 20 years old and feel like a start-up."
According to O'Brien Giacom's sales process was highly competitive with impressive levels of interest from trade and PE. "We believed that we could do something that other interested parties couldn't in terms of moving forward together in a big way," stated O'Brien. "It's not about cost synergies, it's about revenue growth by continuing to help our now 5,500 partners win. It's a very strategic move for us.
"We are a platform business and our focus is all about developing that platform and being the best people to do business with. Our organisations are so aligned in our focus and ways of working and I don't see any integration challenges. Our immediate priority is how we ensure that Giacom's platform and DWS's platform talk to each other and give partners access to all of the products and services, and make it feel like one simple experience. The priority for partners is to access services quickly with product and marketing support and training."
O'Brien first met Wardell three years ago when Giacom went through its initial investment raise. "I was interested and got to know the company," explained O'Brien. "This opened up my mind to where we could extend our business long-term. This was the genesis of the acquisition. Since then I've been on a journey to demerge DWS. We have our own vision and our strategic plan is clear. The channel is converging and we see the circa 15,000 resellers in the UK starting to sell a broader range of services – comms, cloud and IT products – and while organically shaping our business I looked for companies that would accelerate our pace of change and make it easy for those 15,000 partners to embrace the converging product set. Giacom gives us a massive step forward."
The ICT market is experiencing unprecedented disruption and businesses are having to make decisions like never before to ensure they survive and thrive in the new supercharged world of technology convergence. Up to now the reseller community has slowly but surely taken on more products and services, moving towards becoming a one-stop-shop for clients including cloud services – but now the pace of change has suddenly picked up.
"It's been a slow journey and we would have got there in a few years time but Covid-19 has accelerated everyone's thinking, including mine," stated O'Brien. "We've all been disrupted and the channel will be thinking, as I have been – how do I make sure our business is fit for the long-term? Do I need to become something different? Do I need to start selling cloud services to protect and grow my business? Covid-19 has also accelerated the thinking of end users. In terms of transforming their business some end users are doing incredible things. They are so positive as they make their organisations fit for the long-term."
The widespread shift to cloud has been forecast for what seems like generations, but the slow crawl has become a near stampede and it's time for the channel to shift up a gear. "Ultimately, we are supporting partners on this accelerated journey to becoming the trusted partner for small businesses across cloud, telecoms and IT services," added O'Brien. "The on-premise to hosted telephony move took a while to gather steam, we are now getting into the acceleration phase of that cloud and UC transformation and it's a huge window of opportunity for us all.
"Over the coming three years we are going to see some incredible changes – we have the 2025 switch-off, 5G roll out, FTTP for the masses and the Covid-19 pandemic transforming how we think and how we work. These are major moments that give all businesses a decision point, and there is nobody better than resellers with their agility, their versatility and their closeness to customers to advise and pick up business in this window. The market disruption and opportunity has never been more exciting."