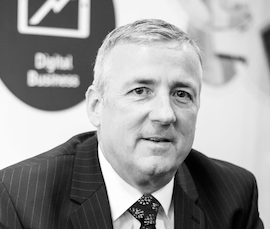 Daisy Communications' play in the telematics space has been boosted following the acquisition of Warrington-based Communicate Better, a managed technology provider of IT, mobile, telephony and telematics.
Daisy Communications CEO Dave McGinn (pictured) stated: "This is a promising partnership to add to our portfolio, increasing our footprint in telephony products, enhancing our Microsoft relationship and accruing telematic products."
Communicate Better CEO Wayne Cartwright added: "I've been at the helm of Communicate Better for over 12 years and we've come a long way.
The deal follows Daisy's acquisitions of XLN Group and Premier Choice Telecom this year.
"Now is the right time for me to step aside and hand the reins over to Daisy Communications." 
Daisy Communications now has circa 200,000 customers, revenues of over £200m and 850-plus employees.