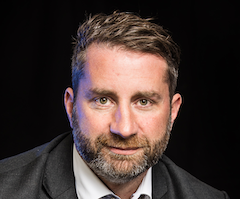 CloudCoCo has acquired IDE Group Connect and Nimoveri from IDE Group Holdings for a deferred consideration of £250k to support its 'get bigger' growth phase.
The buys will bring CloudCoCo around 660 additional clients, providing opportunities to upsell and cross-sell services across the Group.
The double swoop adds revenues of £13.6m, taking CloudCoCo's total to around £27m. Some 93% of those added revenues come from recurring managed services contracts. The acquired companies had a combined adjusted EBITDA of £800k in the unaudited accounts for the year to 31 December 2020.
IDE Group Connect is a specialist cloud, advanced support, connectivity and co-location data centre with around 570 customers, mainly large private sector organisations. Of IDE Group's customer base, 530 are data centre and networking customers, operating across infrastructure located in 33 data centres across the UK.
 Nimoveri is an IT managed services business, with around 90 customers in the SME space. Adam Eaton, founder of Nimoveri and current MD of IDE Group Connect will lead a short and accelerated full rebrand and integration programme.
Mark Halpin, CEO of CloudCoCo, said: "The acquisition of IDE Group Connect and Nimoveri is transformational for CloudCoCo and provides us with the scale required to target bigger customers with larger budgets, as well as serving as a great catalyst for future expansion."
CloudCoCo recently announced its provisional FY21 results.